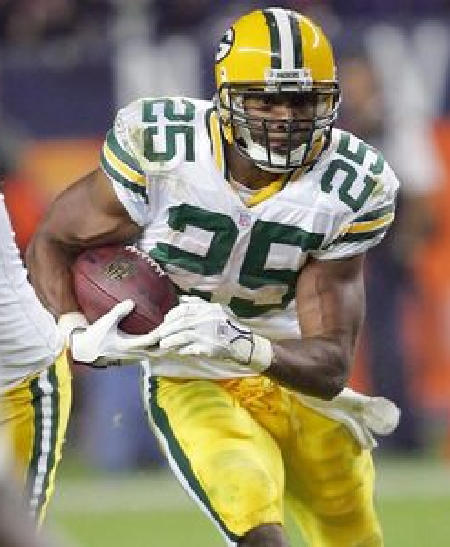 The latest development in this season's DP.com Not For Long football pool is the addition of a special Xbox DJ Hero promo package as the new grand prize for the winner. You can still opt to receive a pair of sneakers or you can get the hottest video game evar.
If you were under a rock the last few years you would have missed the Guitar Hero craze that went global. Activision is now trying to corner the rest of the market with the Hip-Hop version of their most popular game.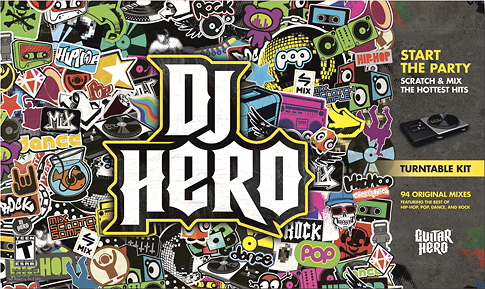 The DJ Hero promo pack will go to the points leader at the conclusion of the regular season. If you weren't taking the football pool seriously yet it's time for you to step up your picks…
Flacco's Mighty Unibrow 54
THE UNSEEN 53
Jesse 53
JayWho??? 52
Chief Okoye 52
King Blair Doo-Dooing on YOU 51
KoolMick_Lovin 51
Slaug_ter House 50
Don Majkowski's wigbrusher 50
cocotaso 50
theotherstevesmith 50
titansfan78 49
Brooklyn Gyrl 49
DA's Wonder Twins 49
No Skinny Jeans Allowed 48
BigNat's Bronx Brawlers 48
Fearless Vampire Killers 48
EFFBOMBS 48
Home Cookin' 48
PurplePeopleEatersPause 48
nuh nuh nuh… gone 47
Madden Corleone 47
Suck a Dick Butkus 47
Vick Flair 46
BXPittFan 45
BananaClipse 45
Las Baja Panties 44
BANITTLES 44
blackneckid 44
DirtyJerz 44
furiou$tylez IS BACK BITCH! 44
The overall leader Flacco's Mighty Unibrow can be caught from behind but it depends now on how bad you want to get to the top. The rest of the season begins now.
*super shouts to Diego from Cornerstone for sponsoring the DP x NFL Football Pool