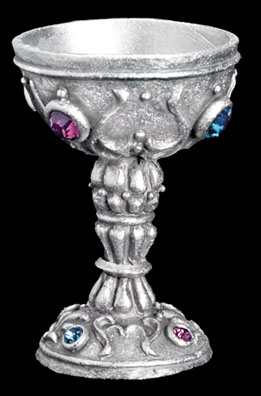 In Search of… The HOLY GRAIL.
I have seen a few websites where people proclaim that they are in possesion of the 'Holy Grail' of footwear. First off, the Holy Grail can not be found in a FootLocker or an Athlete's Foot retail location. Holy Grail's are usually only found as O.G.'s (originals) meaning the company that made them hasn't had to go back to re-releasing their older shoes in order to stay visible in the sneaker game. Now don't get me twisted, I am not hating on retro shoes, but if your whole brand is built on looking backwards, how the hell are you going to move forward?!? Secondly, the Holy Grail isn't just one pair of sneakers, but actually 33 different pairs. One pair for each year that JESUS did his thing in the 'hoods of Hebron.
So I will do a service for all the sneaker fiends that visit this site on the regulack by describing as many of the jewels in the Holy Grail that I can. The first pair that I want to bring to the table is the NIKE AIR TECH CHALLENGE '90. These tennis SHOES were originally released in several colorways for men and for the ladies. The line was popularized by the flashy tennis player ANDRE AGASSI and the line came complete with matching shorts, socks and jerseys.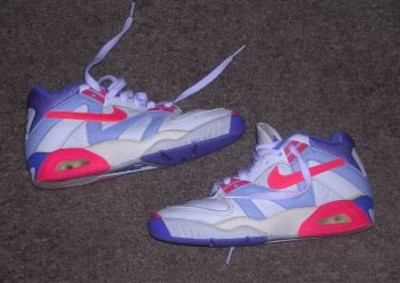 Earlier, I referenced this model as 'shoes' instead of sneakers because that was the level of engineering that NIKE put into creating these shoes. The outsole is made of a compond called Durathane. This is an industrial strength rubber infused with polyurethane for maximun treadwear. To put it mildly, these shoes will be around long after your azz has stopped playing tennis. The upper was made with high quality leather and not this new fake leather or styrofoam that is being placed on sneakers nowadays. NIKE also put their proprietary AIR design into the shoes for another level of comfort. To top off all that good engineering, NIKE designers issued the shoe in flavors that matched ANDRE AGASSI's fiery competitiveness. No brokeback, but the hot pink joints were straight FLAMES!!!
Too bad for AGASSI that he defected to the three stripe brand, because it would have been a grand party for him when NIKE finally wises up and retro's these classics.