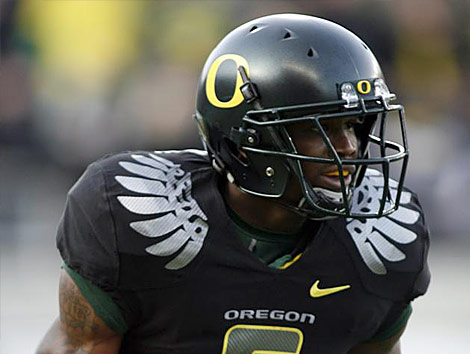 Elvis Presley once told me that there are only two things in Oregon – Ducks and sick fucks.
Shouts to the prA'li donation from Eugene, Oregon.
I hope you weren't one of the two dudes busted for rioting. How cool is Eugene that there is a riot with hundreds of people and only two are arrested? None tased. None shot.
Biggups to Eugene police (and prA'li the fact there are no Blacks in Eugene).
I remember being in a Ross store in Atlanta and true to form Ross had some random fly shit.
Player exclusive University of Oregon football cleats.
Them shits is flyer than Dries Van Noten shoes, and I own Dries Van Noten wingtips with a kilty [ll].
I planned on visiting the west side before the year was done if my prA'li movement picked up any steam. Eugene, Oregon just put some chips on the trip. Anyone at Beaverton care to match it up?