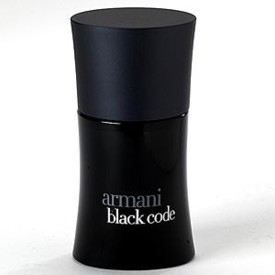 At some point we have to take control of our own destiny and stop being perpetual victims. One of the reasons that people are able to exploit us is because we have little respect for our history. Maybe that is a residual effect of chattel slavery. Maybe it is a function of being the uber-capitalists that we people of color are. Whatever the reason(s) for our plight are, at some point we have to stop blaming miscellaneous white folks. For the most part, white folks are like mice running on the wheel the same as we are. If they don't pay
their taxes, their asses will get kicked too. If they get so crazy hopped up on GHB while hanging out on a Caribbean island they can become shark meat too.
The first thing that we need to do in our campaign against injustice is for us to read up a bit on our history. This link from Wikipedia is dope because it is hell'a thorough and fascinating. After you read the entry for BLACK CODES I think that you will be as upset as I was the day that I saw the advertisement for this men's product. To add to my consternation, the ad was placed in the June Father's Day issue of ESSENCE magazine no less.
Giorgio Armani is going to have to remove this product from all the distributors. Its either that or we boycott EVERYTHING with the Giorgio Armani name. Not just the perfumes that our mothers adore like AQUA Di GIO, but we pull our money away from the metrosexual apparel line ARMANI EXCHANGE. We will no longer allow Giorgio Armani to represent the highest level of fashion design if Giorgio Armani cannot recognize that his products are not exempt from social responsibility.
Can you imagine the fallout that the Armani empire would experience if they named a fragrance 'Holocaust', or 'The Killing Fields'. BLACK CODE is no different. It describes a time in American history when your existence was filled with trepidation and fear if you were of African ancestry. It describes a time when the government openly promoted the disenfranchisement of humans based on one of the most abstract concepts… a person's skin color.
What would be required for you to take action? Would you be motivated to speak out when Calvin Klein decided to name a new cologne "NIGGER RICH"?!? I am stepping off my soapbox now, but I will leave you with a few e-mail addresses for you to write to. Ask these people why they sell a product that evokes racism and injustice. Let them know how you feel about the BLACK CODE.
craig@perfumeemporium.com
questions@dillards.com
customerservice@sephora.com
parfums@giorgioarmani.it