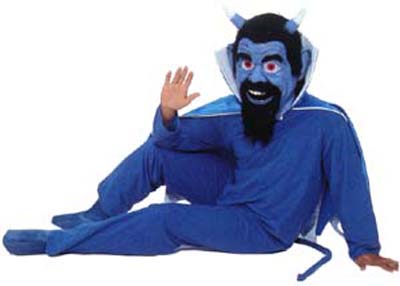 Yeah, I said it.
I blame women for the situation that occurred off the Duke University campus. I started off by blaming white supremacy, but that was too easy and too vague. I moved from white supremacy to accusing the Black male pysche which often seems to be in competition with the Black female. Next I migrated to rap music as it is popularly construed. Videos by NELLY and other artists that have reduced women to faceless, sometimes headless pieces of ass are part of the reason why women are disregarded as humans. But then I arrived at the true source of where the blame should rest. Not with the victims of the alleged crime but with the female species as a whole.
Females account for approximately half of the Earth's population. What do they do with this plurality? They buy cosmetics and raunchy panties with the pussyhole cut out. They buy stiletto heels and birth control pills. They support their degradation 24 hours a day. There should no longer be any act of violence against a woman considered a crime until they start taking responsibility for the carnage that they have co-signed. The next time you are in the club and the song gets played where the rappers say, "Bitches aint shit, but hos and tricks", watch how many women jump up to dance.
Please explain to me how the hell can we blame the good people at the Duke University Lacrosse team for trying to choke a ho down?!?
If you don't agree with this PSA then you can talk to me directly at william_h_sunday@dallaspenn.com.