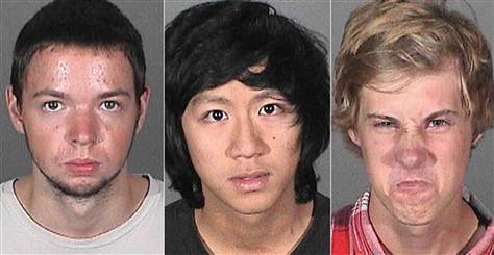 These three teenage meatsticks went on a beer heist and bumbled the fux outta that shit on some epic fail movie shit.
One dude got caught at the scene, another dude ran thru a car wash and came out mad soapy, while one of them left his wallet behind at the scene. Where in America they do this dumb shit?
These douchemasters are all from Covina in southern California so their beer of choice is the Mexcian-made Tecate.
How much you wanna bet at least one of these hypebeasts was rocking a pair of SB Dunk Hi 'Tecate'?