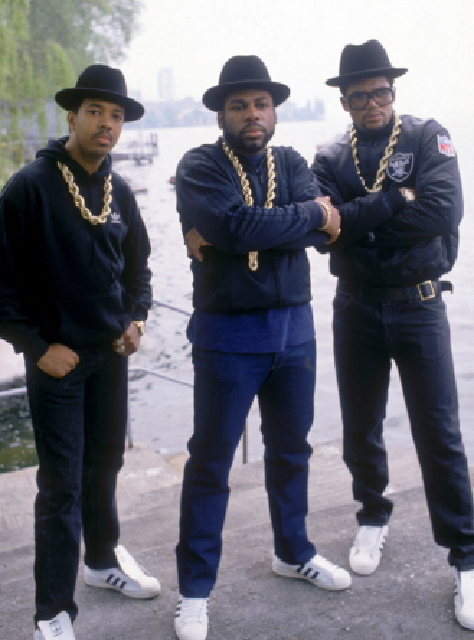 'Sucker MCs'
Run-DMC is forever etched in my mind as the first hardcore rap band. They didn't rhyme over disco breaks. Run-DMC was simply hard rhymes over a drum beat. This is the stripped down essence of Hip-Hop music. The drum and the voice. Simplicity. Perfection.

'Perfection'
Run-DMC changed the way rappers would present themselves to their audience. The disco dance club influenced regalia was replaced with the stoic gangster 'hood uniform. Black leather jackets and Lee jeans. Run-DMC were the OG all Black everything.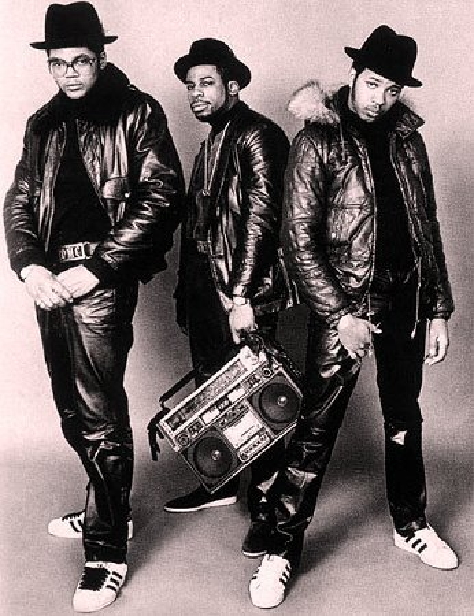 Everything except for their kicks. Run-DMC wore adidas Superstar lowtops in the most gangster way possible. With NO shoelaces. This drove progressive ghetto parents bananas because the only people who wore sneakers with no shoelaces were convicts. Parents just don't understand. This was the style of the youth and Run-DMC rhymed to hard to be denied.

'Beats To The Rhyme'
You can't even imagine how geeked I was to get this box from adidas. I already knew what was inside but I didn't know just how detailed and thorough adidas had packaged this shoe release. Twenty-five years ago Run-DMC forever cemented Hip-Hop's relationship with sneakers. This song is the definition of 'kicking it'.

'My adidas'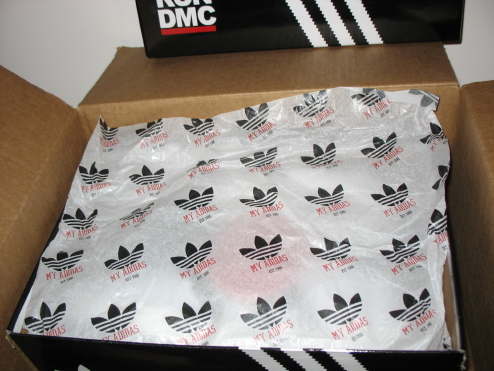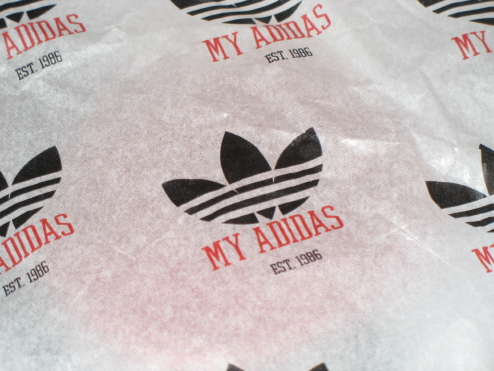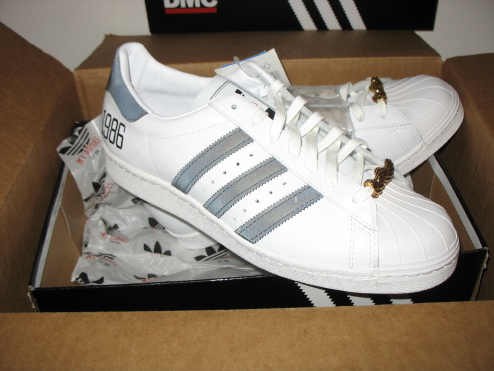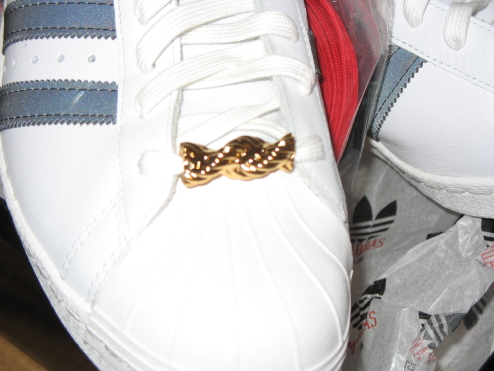 Extra laces, printed insoles and lace aglets, 14K gold rope chain dubrays.
God is in the details and adidas definitely took some cues from heaven above when constructing this release.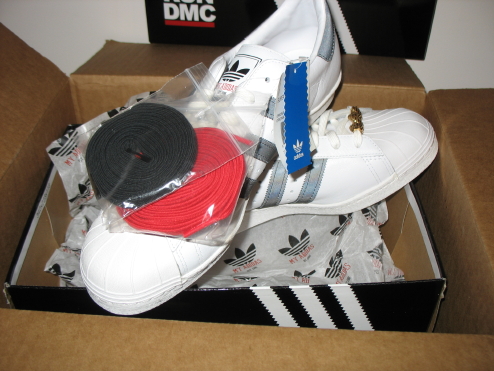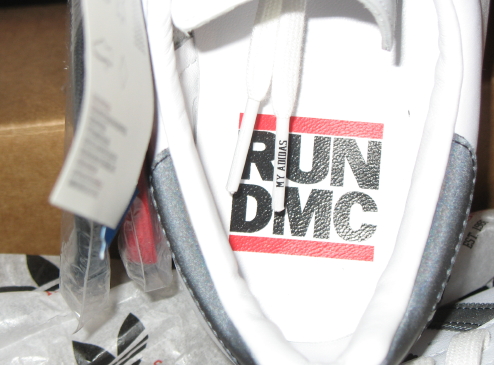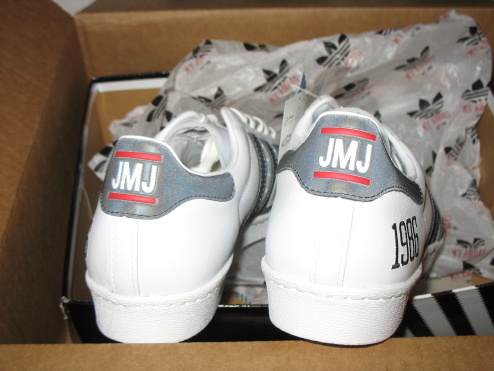 The reason the heel tabs and the striping look grey from the camera flash is because the material has DuPont 3M coating which will reflect light when flashed upon.
Shining in the dark is a fitting tribute to Jam Master Jay. R.I.P.