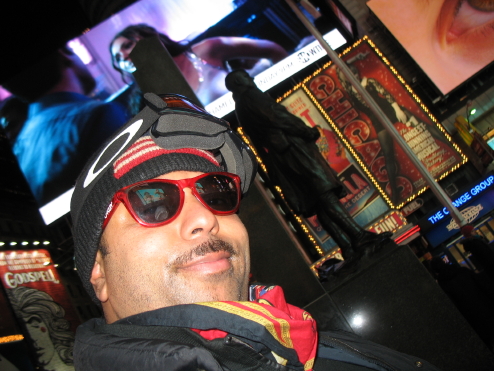 If you told me twenty yrs ago that I would be friends on a first name basis with Lo-Lifes I would call you crazy. In the streets of Manhattan and Brooklyn there had been so much blood, sweat and tears spilled over the acquisition of clothing it was senseless. It wasn't simply the struggle to attain a fresh level of gear, but the real struggle was in keeping that clothing on your back.
The 'Lo Goose On The Deuce' event was a celebration of surviving those days and remaining fresh to this day.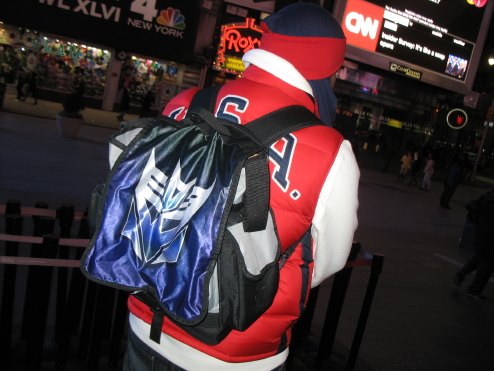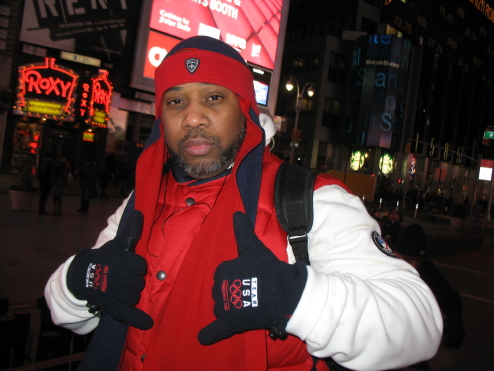 That boy Krash made sure he repped the royalty along with the love and the loyalty. Hail Meg!
I fux with the homies 'Fit right here.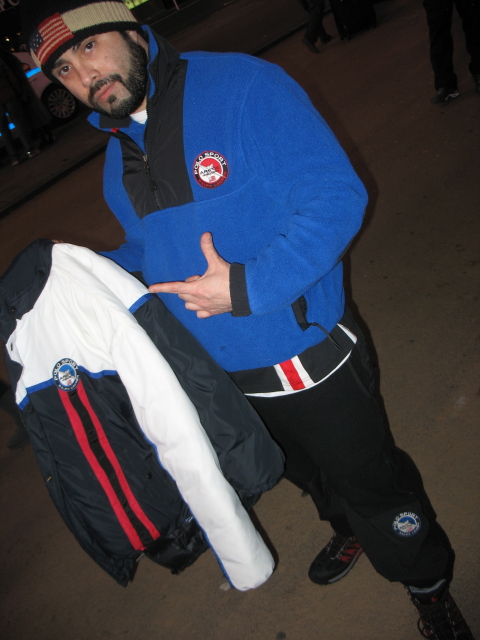 Layers and layers of Artic Challenge I.T.s
AYAK brothers rocked the RLX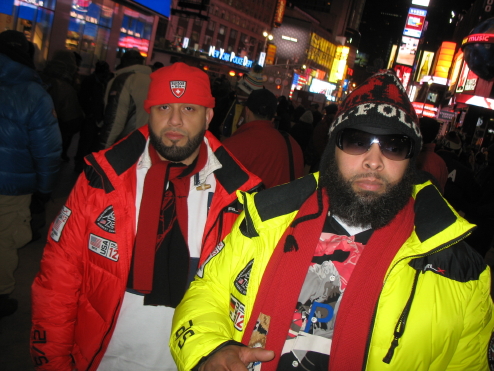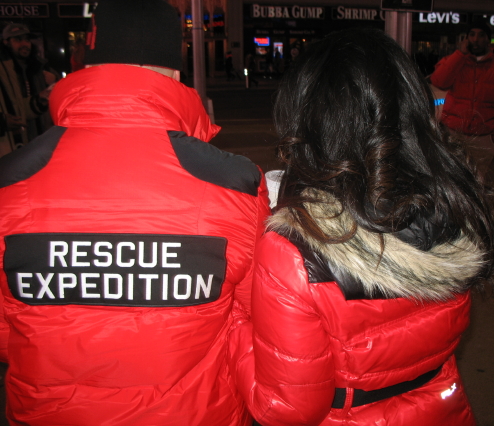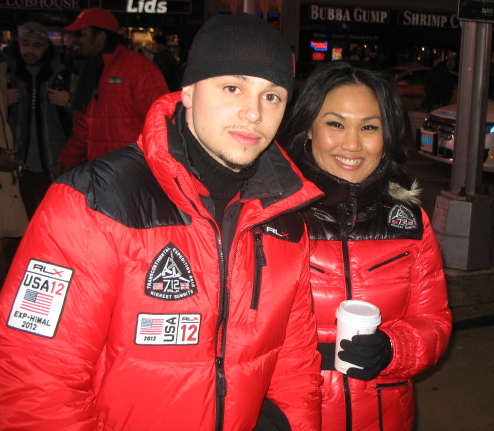 Super Bad MC Solace brought the sickest accoutrement with him. His lady, in the RLX parka. Niiiice.
My goggle swag was on a trillyonnnnnn.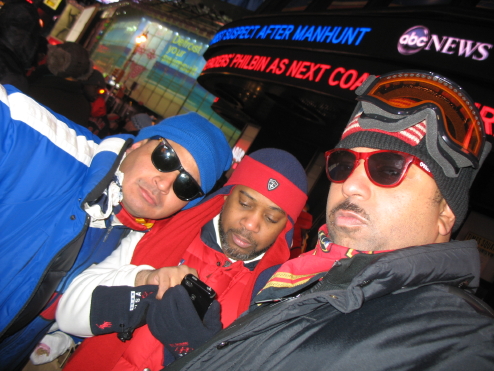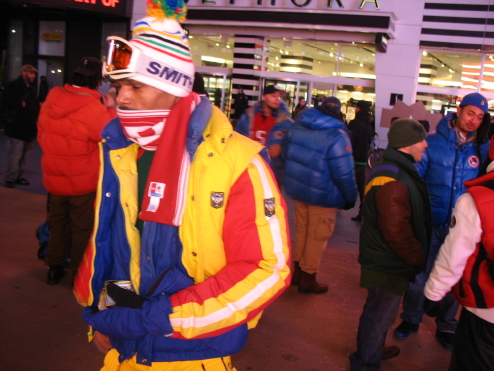 Rack-LO is one of the LO-Life founders
The gathering moved from 42nd Street to the TKTS triangle in Times Square. Circle ski representatives were in full effect.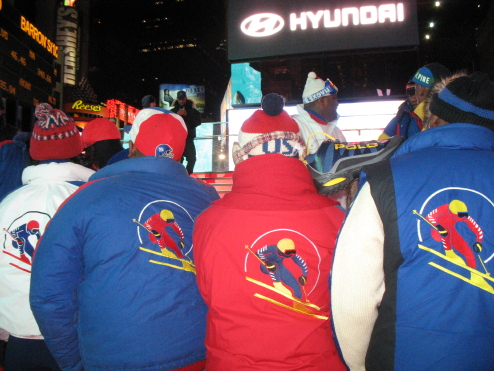 Now the event was starting. The competition was to see who had the freshest 'Fit.
The two sickest outfits were worn by Bob-LO and his brother Bek-Live. Bob-LO rocked the official police badge skisuit with a K-Swiss knit underneath. That shit was tougher than leather.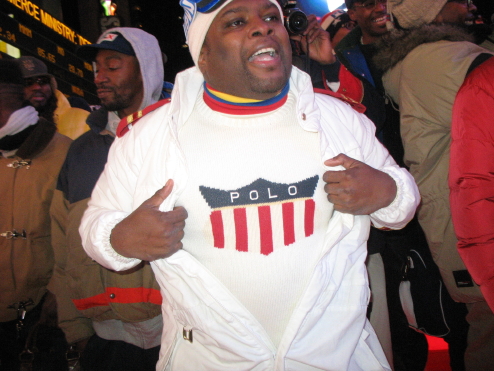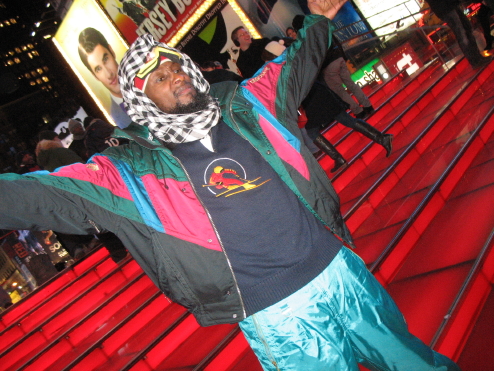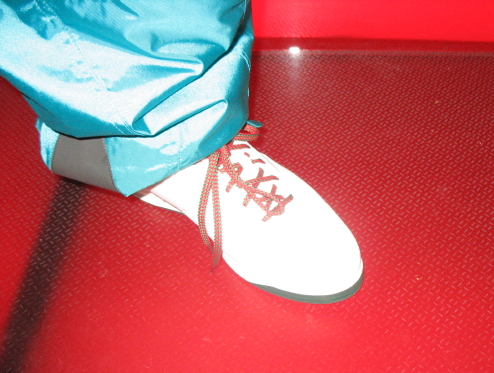 Bek-Live killed it too by popping tags on a Descente outfit. What do you know about Descente? Bek-Live took me all the way back to the Scandinavian Ski Shop days. Bek-Live shut it down by rocking the OG Gucci joints with the red/green laces. This is how you do it.
It was dope to see decades of brotherhood and style combined into one. Next years' event will be even sicker and larger. Peace to the LO-Lifes, my Decep brothers, the A-Team and ALL the kids who made the Deuce the most exciting and stylish place in New York city.