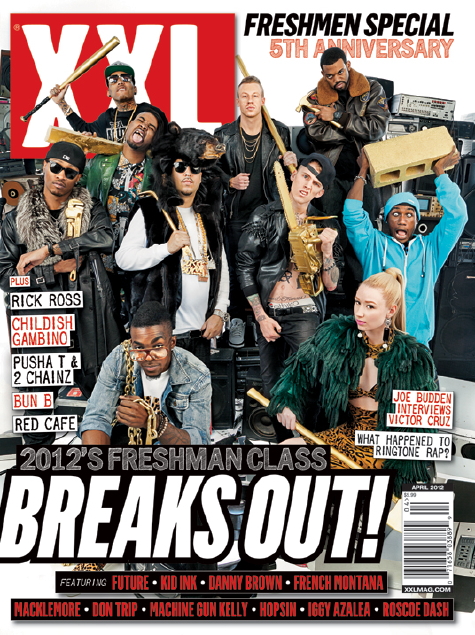 Future, Kid Ink, Danny Brown, French Montana, Roscoe Dash, Macklemore, Don Trip, Machine Gun Kelly, Hopsin and Iggy Azalea
I certainly can't be mad at the nods to Danny Brown and Roscoe Dash who are both young verterans already in the rap game, but the annual list by XXL mag reminds me of how little I know when it comes to the rappy music. Maybe next year we'll see Action Bronson, Maffew Ragazino, Meyhem Lauren, Troy Ave or Mr. M'F'N eXquire on the freshmen list?
In any case I should salute all these white people making rap music now and remind any young Black or brown kids I encounter not to do the rap music anymore. Their time, like mine, has passed them by.