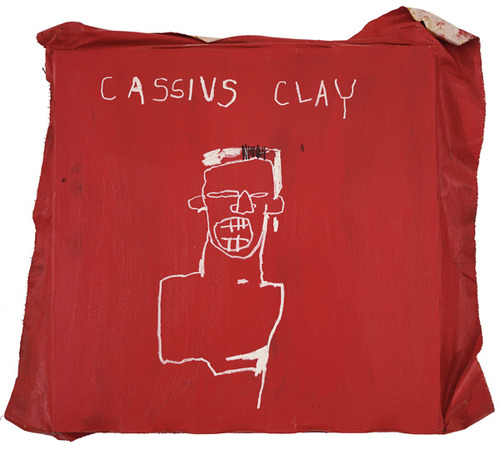 It was all a dream…
A few months back I got an e-mail from a rep at Reebok who had seen a TWit I posted about how I thought the Reebok Basquiat's were dope. I honestly liked the collaboration because it didn't look forced or contrived. The shoes actually made me look at Reebok a little differently.
I also received an e-mail from a rapper named Esso. He's been around for a minute and he's someone I like as a person altho' I hadn't fully connected to him musically. Esso is a talnted dreamer tho'. I can't forget about the project he did to pay homage to the 25th anniversary of Thriller, and then M.J. passed away a few months later, but right before the release of the project.
Good for Esso that he didn't let crossed stars deter him from his path. Esso kept making his art and this time he had a project which was inspired by an iconic NYC artist. Jean-Michel Basquiat.
Esso had sent me the link to his 'Son Of SAMO' mixtape. SAMO (say mo) was the graff alias of Basquiat and a fellow artist. Basquiat thought he could challenge the art scene by being provacative and subversive. Mainly tho', he was trying to find his place in the world. Aren't we all?
I thought I could find my place by creating a dynamic visual document to one of Esso's tracks while placing him in a pair of Reebok's Basquiat sneakers. Art. Commerce. Fashion. Consumption. Music. Blackness. All the things that I have dropped science on since this website has been online.
All of these concepts will come together on Thursday evening when I host the premiere of Esso's 'Death Do Us' music video and live performance at the Reebok Classics Space in NYC's infamous Lower East Side.
If you are in NYC on Thursday, March 29th, please stop by 145 Orchard Street at 7pm and celebrate this life with me and Esso. The journey never stops Internets, I'm so glad you could come along for the ride.