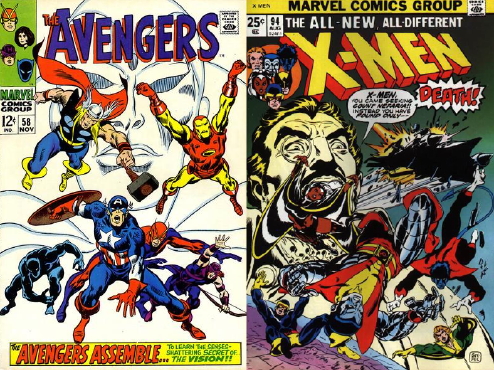 Combat Jack wants me to reclaim my comic nerd status so he has been pushing me to get back into reading comic books. I'm slowly coming back to the books but to be honest I don't like the comic book universe as much as I did thirty years ago. Truthfully, after the death of Jean Grey and the murder of Elektra I prA'li can't ever enjoy reading comics that much anymore.
Still I pick up books here and there when I see a cover that intrigues me or I flip through the trades whenever I'm in a library waiting for my turn on a computer (ugh, yes I'm a degenerate), but there really hasn't been series that I've been intrigued by enough to follow at the comic book shop. Until…
Avengers versus X-Men. I never really liked the Avengers except when Neal Adams or John Byrne were on the pencils. The Avengers storylines were always meh to me. I liked some of the characters but they all seemed like they were forced together. The X-Men were more organic of a team. Their first plight was to save mutants from humankind which wanted to persecute them. The Avengers were like rockstars. No one really hated them other than bad guys. No one liked the X-Men.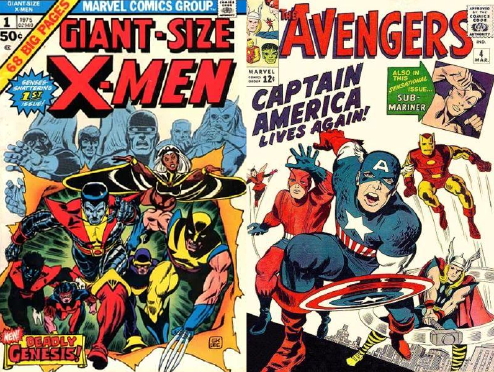 Without giving away any spoilers to this new series opener I just have to comment on one thing. Why the fux does Captain America carry a gun now? To me he is no longer a superhero now that he uses a gun. Its not even a raygun. Captain America is just a regular ol' cop now. The OG Captain America just had a shield and wild athleticism. This new Captain America could be George Zimmerman for all I know.
I wasn't really into the writing or the artwork in the first issue but I'll give the series a shot just like I did for Batman Odyssey which ultimately sucked the skin off a donkey's sachs. I ended up buying the variant cover along with the first issue and both were $4 apiece. Take a look at this preview and if you fux with it maybe you'll pick it up at your local shop. Ha. Who are you kidding? You'd steal money from out your mother's purse first.