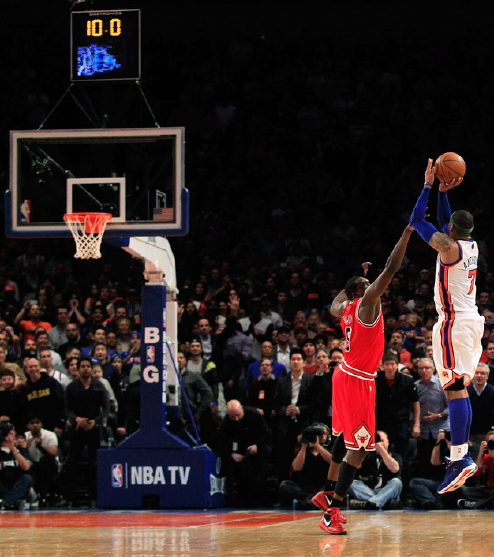 I've put a moratorium on all my derogatory and slanderous TWits aimed at Carmelo Anthony after his Easter Sunday 'Miracle at MSG'. The Knicks needed a savior and 'Melo wound up playing the role of the big shot messiah. Who knows what will be the fate of these Knickerbockers for the month of April but yesterday afternoon was moment of blissful ecstasy that I'll hold onto until the end of the regular season.
Maybe.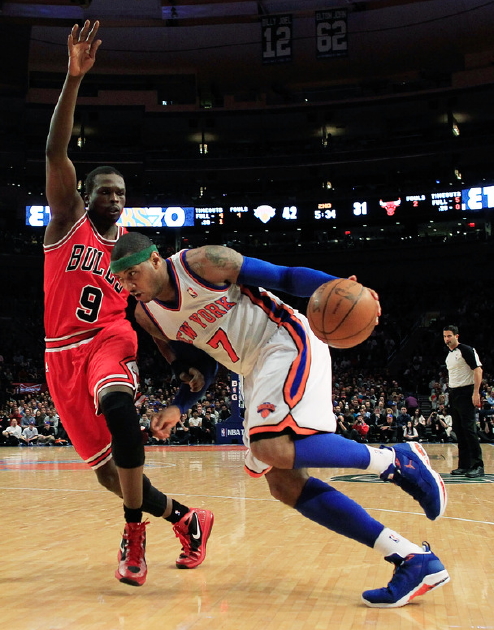 Carmelo played his greatest game as a Knick not just by having his career high as a Knickerbocker, but how he rallied the team with clutch shooting when everyone else couldn't throw the ball in the ocean. And by everyone I mean Anthony's former Denver teammate J.R. 'Fancy Shoes' Smith.
While the Knick win was exhilarating it also came with a price. The Knicks management granted media access to comedian Tracy Morgan so that he could assume the role of the greatest Knick that never was. Despite his efforts Dontrevius Wenters has no place with this organization. Maybe the Brooklyn Royale might could use a superstar to replace Deron Williams when he makes tracks after the season ends?
I just need someone to get the DW workout tape to Sean Carter.