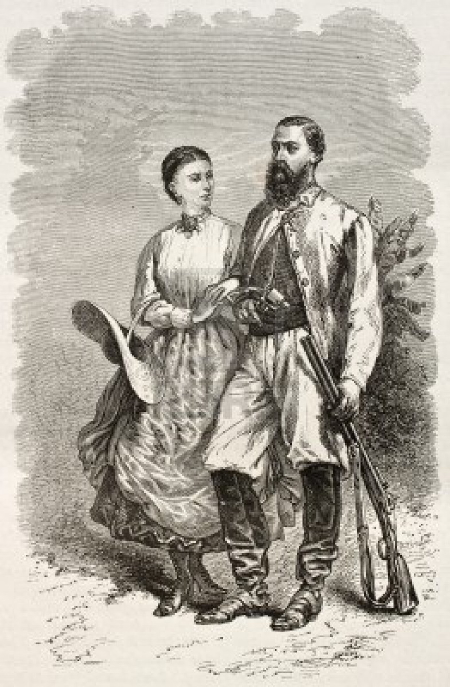 I'm advancing the art of Outfit Architecture with the Modern Explorer 2013 I.T.'s I'm accumulating.
The 'Fit begins with the footings foundation. The classic contractor boot from Timberland in a cranberry buttersauce.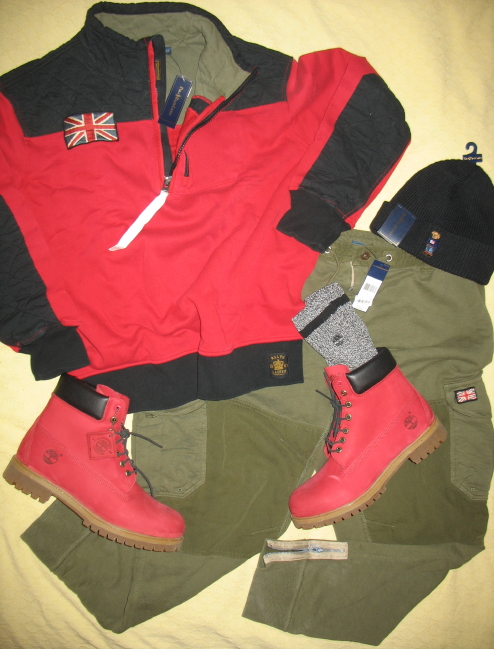 Knitted watch cap with bear insignia.
Pullover sweater featuring union jack patch.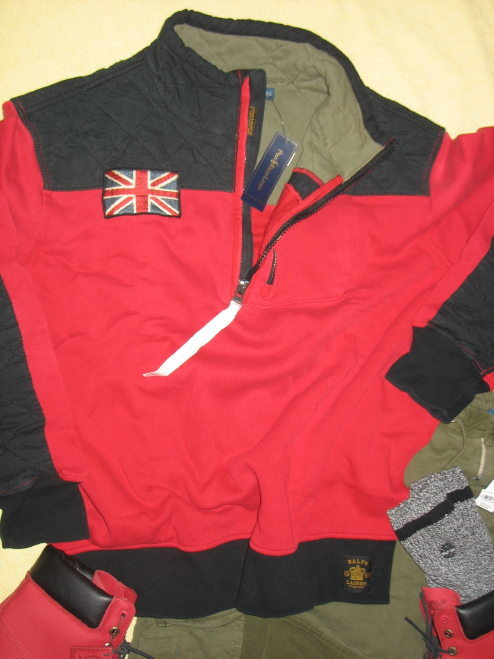 Cotton cargo pants. I need two(2) of these.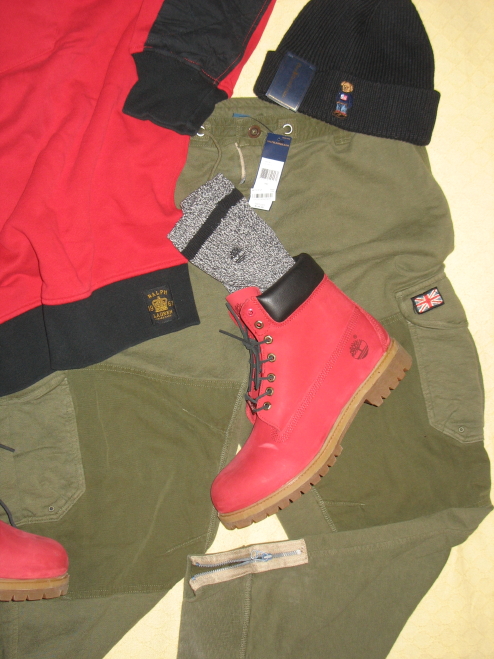 The Timberland contractor boots are a collab with the retailer VILLA.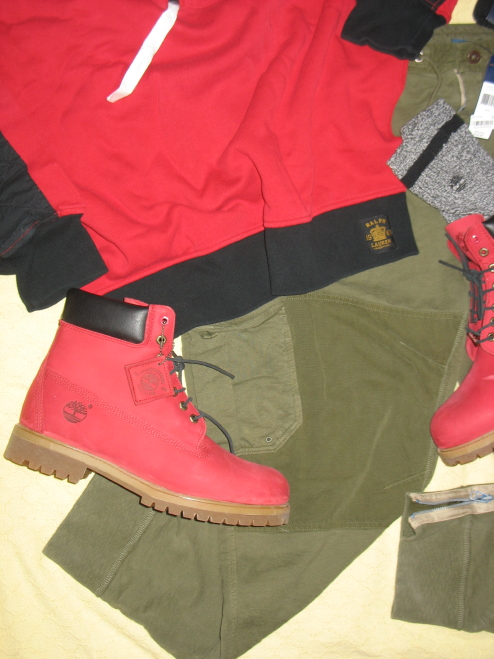 The JTM (Join The Movement) boot is part of VILLA's contribution to a local Philadelphia boys and girls club they support.
Getting fresh and giving back is the foundation (footings) of Outfit Architecture