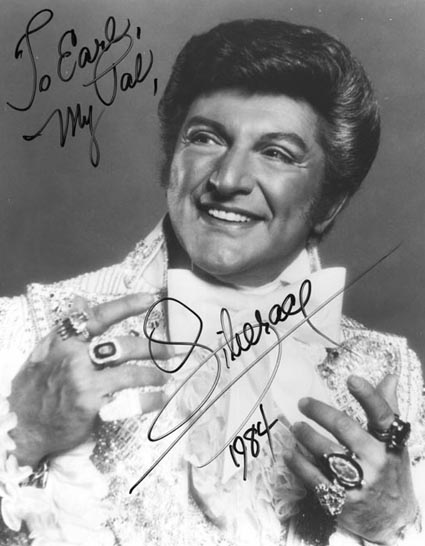 Show that Wig Owner LIBERACE some respect. He would rather die from the AIDS than let you see him without his wig right. Chances are that your grandma wanted to brush his wig too.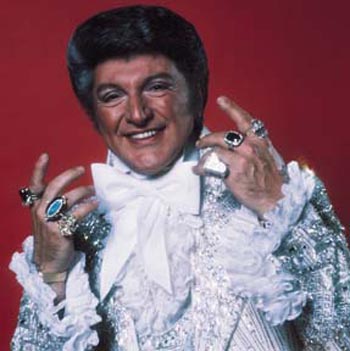 LIBERACE brought the bling to the Wig Owning game too. Full length furs and hand jewelry that are inspiring young DipSetters to this very day. LIBERACE used his somewhat sketchy musical talent and tremendous pop music appeal to transorm himself into an international Wig Owner. No one really knows who brushed LIBERACE's wigs, but we can all agree that he owned many. You can see LIBERACE's influence on some of today's popular music Wig Owners…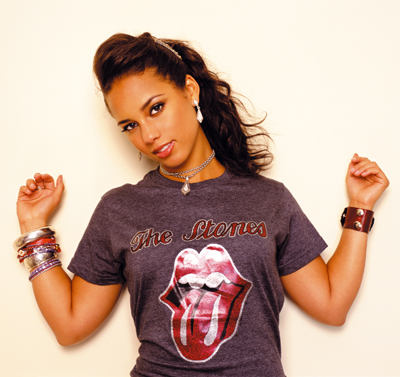 ALICIA KEYS = WIG OWNER
Just like LIBERACE, sketchy piano talent plus tons of mass appeal have given Mrs.KEYS a lot of wigs to be brushed, and no one really knows for sure who brushes ALICIA's wigs, but I have my suspicions…
KRUCIAL KERRY KEYS = ALLEGED WIG BRUSHER
Also known as MC Hat 2 Big he has been photographed holding ALICIA's arm from time to time. This is one Wig Brusher that we like to call a 'Beard'. And I'm not talking goatee, you hear me Mz.Peaches?

---
PUFF DIDDY = WIG OWNER
Just when you think this fool done ran out of wigs… BAM! Take that, take that.

---
KIM PORTER = ALL STAR WIG BRUSHER
This Wig Brusher makes little babies out of nappy Yak tracks. When AL B. SURE lost all the moisture and lustre from his 'good hair' wig KIM PORTER went and got herself a Bad Boy

---
MISA HYLTON-BRIM = WIG BRUSHER's WIG BRUSHER
If Wig Brusher's ever form a union, MISA will be like the shop steward or something.

---
BRITNEY SPEARS = WIG OWNER
Whenever she wants to buy some new wigs she just sells pictures of her unborn fetus to People magazine.

---
KEVIN FEDERLINE-SPEARS = WIG BRUSHER
You don't easily go from backup dancer to Wig Owner. J-HO did it, but look where her dancer husband ended up, and isn't that dude that seeded Madonna back to returning cans and bottles in order to pay his rent?

---
JANET JACKSON = WIG OWNER
Miss JACKSON has been accumulating wigs since her days on 'Good Times'.

---
JERMAINE DUPRI = WIG BRUSHER
He studied well, and learned just the right amounts of moisturizer that the JACKSON family requires.

---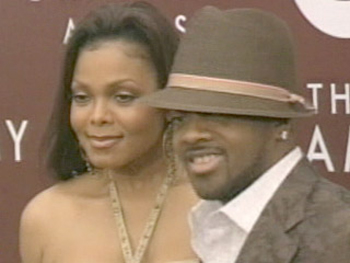 Did anyone peep the OPRAH last week where JANET JACKSON brought out JERMAINE DUPRI but he wasn't allowed to speak?!? It's not like J.D. has no talent at all either. He helped MARIAH CAREY get her wigs tight again. I feel like telling dude to man the fuck up, but then again, he seems kind of happy.
You know who stays on some perpetual happy shit? Supreme cultural hustler RUSSELL SIMMONS be on that cash money wig owner yoga shit like what. He got so many wigs he don't even need to wear one, but if he did you better believe it would be brushed like a motherfucker.
RUSSELL SIMMONS = WIG OWNER
From Def Jam to the Phat Farm, RUSSELL knows how to make jigs spend that loot. He has followed in the steps of wig owners like BERRY GORDY Jr. and QUINCY JONES to establish himself as one of the al time great hustlers of Black music and culture.

---
KIMORA LEE SIMMONS = WIG BRUSHER
A more sassy wig brusher you'd be hard pressed to find. She's so high maintenance that she even needs her own wig brusher.

---
MISA HYLTON-BRIM = WIG BRUSHER's WIG BRUSHER
Have brush, will travel.

---