Nike SkateBoarding is good for a sick release at least once a year. I fux with the Eric Koston pack but when you get a pair of shoes named after a Marvel Comic character you know my fanboy radar goes batshit.
These joints are being called the 'Iron Man' SB Dunks.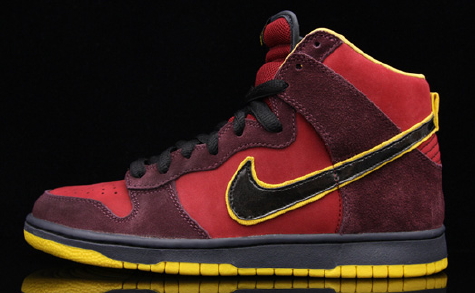 Ugggh! Premium suede and nubuck. Chuuuurch.
I need to head down to Atlanta to copp these because the skateshop Ambush always charges me box price even for quickstrikes.
Yo 'Spekt, you ready to make a jump to Kennesaw?