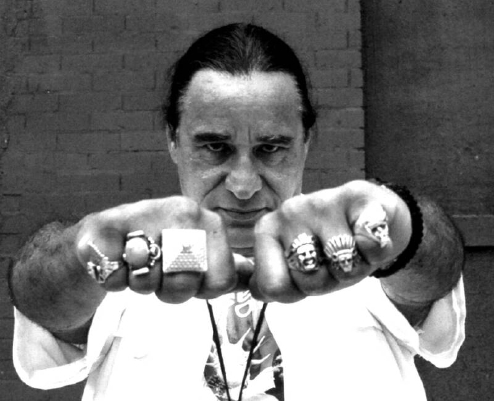 I keep my friend Ernie Paniccioli at bay by constantly posting pictures of sneakers on this site since they are like Kryptonite to him, but obviously something must be on his mind for him to e-mail me directly…
Dallas, In my 63 years on this planet I have never seen a stronger video than this.

It describes the theft of 9 Trillion (with a t) dollars and no one goes to jail.

If this were really a nation of laws and Democracy both Obama and both houses of Congress would be sent right to jail.

Instead the media and the voting population are focused on Lady Gaga, Gay marriage, witches running for office, rent is too damn high and who's zooming who.

And the saddest part is many so-called "Activists" are e-mailing me and reminding me to vote.

This video makes Bernard Madoff look like a piker.

Peace, Ernie

P.S. I hope you have the testicular fortitude to post it.
[ll] to my own testicular fortitude. And I still endorse the political process to my friends. Let them know you are out here even if the process is an elephant and jackass show.