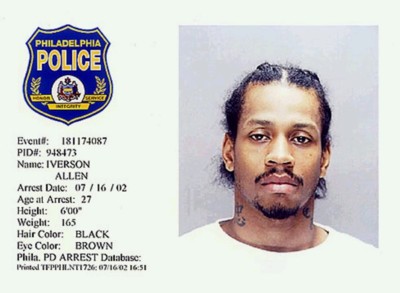 DAVID STERN, the commissioner of the NBA is considering adopting a league policy that mandates all players to have at least two(2) years of college experience prior to entrance into the NBA. I, for one have been critical of this amendment because I feel like it targets only Black males. The players affected by this policy are being denied their birth right of capitalism and and open market service. If you are old enough to vote and old enough to serve in the military why then aren't you old enough to earn a living based on your acquired skillsets? Another reason that I disagree with the commissioner is
because I see the National Collegiate Athletic Association as a group of organized pimps. The FINAL FOUR contest annually generates over a billion dollars in revenue that none of the featured college athletes ever get to enjoy. Some of these players don't make it to the NBA. I think that there should be some kind of compensation for the college athlete that makes his school a ton of bucks, but he still can't afford a bag of potato chips to eat when in his dorm room.
Thw NBA commissioner's best argument are the statistics that he provided me concerning the arrest rates of NBA players that had not attended college, or had gone to college for less than two years. Remarkably 46% of the NBA players that have less than two(2) years of college under their belt have been arrested. This is pretty astonishing when comparing them to the arrest rates of players that have graduated from college(less than 13%). I counter the
commissioner's argument by saying that an ALL-ARRESTED ALL-STAR team
of CHRIS WEBBER, KOBE BRYANT, RASHEED WALLACE, DAMON STODAMIRE and STEPHON MARBURY would kick the azz of the NON-ARRESTED ALL-STARS featuring SHANE BATTIER, WALLY SZCZERBIAK, STEVE NASH, BRENT BARRY and ALLAN HOUSTON
I mean, think about it, some players are just better with an felony indictment hanging over their heads. Smoking crack and whupping his baby mama's ass made ALLEN IVERSON an NBA MVP.