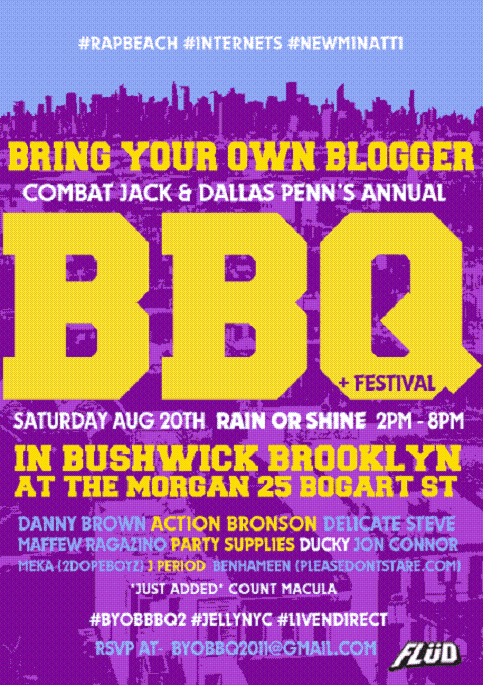 Is this what you've been waiting for?
Well get ready for BBQ because its going down! Back in the planet of Brooklyn.
Saturday August 20th – 2pm-8pm
The Morgan
25 Bogart Street
Free food, free drinks, free performances and hell'a internets. Bring your business card to politic. Bring your EP to distribute.
But mostly, bring your own B_________.
Oh and yeah, RSVP to BYOBBQ2011@gmail.com