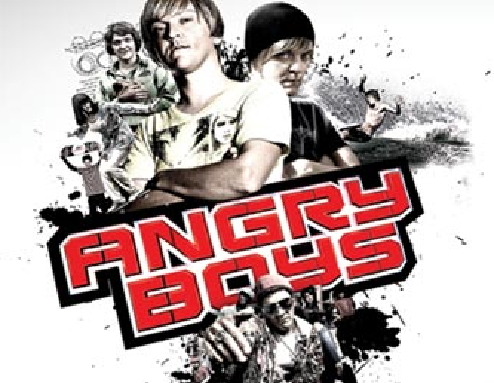 Editor's note: T-Bag's on his grizzly. Show this man some love [ll].
If you fux with dallaspenn.com then it's safe to assume you got a sense of humor. My homey recently turned me on to one of the best comedies i've seen in a minute. The show is "Angry Boys", a mockumentary style comedy from down under
(Australia) on HBO. This is the type of show you either fux with or you don't. The show stars Chris Lilley, who is also the creator and writer of the show. Lilley plays four differnt characters on the show and his acting ability is
phenomenal, dude will have you believing that he is actually a woman with two of the characters he created one being Jen Okazaki (a mother of a skateboarding prodigy) and the other Gran Sims (an officer at a juvenille hall). So far there is only one season, but don't be disappointed if you find that you killed the first season in one sitting because he has done a couple of other shows. The first show he created was called "We Can Be Heroes: Finding The Australian of the Year", and then he produced "Summer Heights High", another classic. If you got the HBO GO app you can watch both "Angry Boys" and "Summer Heights High" there. Peep it out and let me know what you think.
Also speaking of Australians, shout out to Robbie at unkut.com