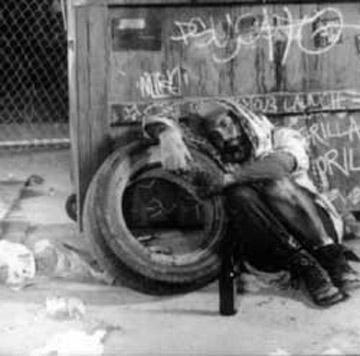 I am in a totally shitty mood right now. On my way home from work I watched the subway conductor dehumanize a disabled passenger by calling him 'wheelchair'. As opposed to mister or even mister wheelchair. The conductor also argued with another passenger who he instructed to move from the area that was to be occupied by the wheelchair passenger. I guess the conductor was fresh out of niceties for the day because he was steady pissing everyone off.
When I exited the subway I was greeted with the screeching catterwall of some woman arguing with someone while she was on her cell phone. As she cursed the person in a style that is unimitable save for 'Angry Black Women', she upset my stomach. It was like the wail of a harpie. Her pitch was so high and shrieking that I begun to lose my balance. If there were any dogs close by I am sure that their ears would have bled.
Finally, inside the relative peace and tranquility that is my apartment and of course there are phone messages to listen to. Unfortunately, none are from family or friends wishing me a happy new year. This new year begins much like years past as I try to figure out a way to escape this mountain of debt and depression. At least I have you good folks. You guys keep me from even considering T.O.'ing up in this bitch. You humps better buy the book when it drops.
Anyhoo, if you want to do something nice for the kid today do me a favor and put some change in the cup of a homeless bum. But for the grace of GOD, there go I.