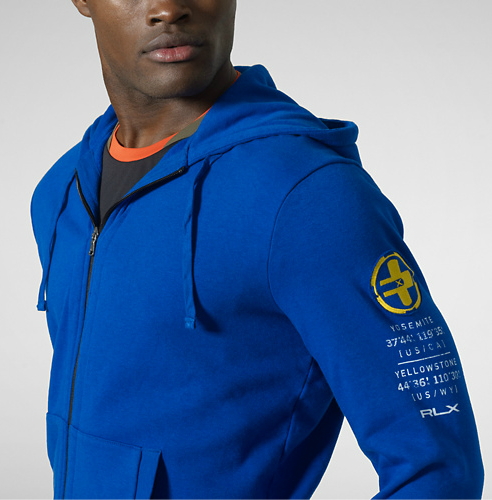 I've officially overdosed on RLX gear from the Spring 2012 programme. It didn't help me either that Bloomingdale's has been offering the ridiculous pricepoints on these items. The hoodie pictured above is now $25 (from $168). Heads have been sleeping on the RLX brand.
True, the RLX sports I.T.'s with more athletic cuts and shapes, but true to my aspirations I find the shit that fits, or I MAKE it fit. It's BEEN past time for me to take the Cannondale off the wall and put it back on the streets. I finally got the money to make it right.
By the end of the year I should be rocking these RLX I.T.'s on the regulack.
My new nickname is gonna be 'Sprockets'.