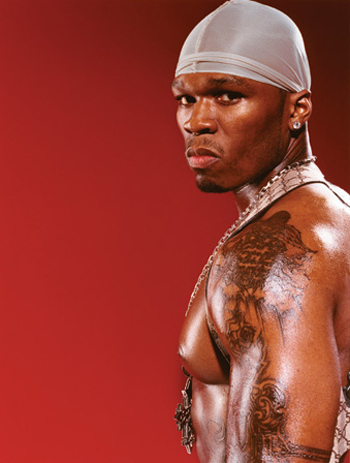 I used to think that it was FISTY CENT's rhyming ability and street swagger that powered the G-Unit crew, but after looking at the picture above I realize that it might just be his breast milk.
I am piggybacking off RD's post about du-rags and the rap artists who love to wear them. No one will argue that FISTY CENTS has them in all kinds of colors and not just white and black. I have even seen EMINEM wearing them. Do you think that FISTY CENTS mandates that all rappers signed to G-Unit must wear a du-rag? I've never seen LLOYD BANKS without one. You be the judge.


LLOYD BANKS
FISTY CENTS protege and purported family member. LLOYD BANK's long awaited sophomore CD 'Rotten Apple' debuted this week and surely will grab the number one position for sales of a rap/R&B record. From a business perspective it looks like a good omen for Q4 CD releases. BANKS will be a good lead up to much more talented and anticipated artists. BANKS can expect to receive a velvet du-rag from FISTY.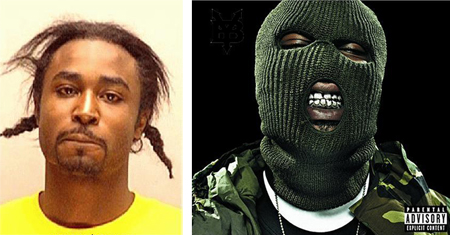 YOUNG BUCKWALTER
YOUNG BUCK not only has to wear a du-rag in order for FISTY to release his music, but a ski mask as well. YOUNG BUCKWALTER is one of the G-Unit attack dogs and he has been known to stab people with any available piece of flatware. There was an incident in Nigeria where YOUNG BUCK shanked a local African rapper with a spork.
MOBB DEEP
These two dudes are good soldiers in the FISTY CENTS camp. Instead of using their advance money on securing good production and promotion for their latest album they went out and bought du-rags.

---
MA$E
I'm not exactly sure why MA$E didn't catch on with G-Unit other than the fact that he doesn't like to wear du-rags for promotional pics.

That's a FISTY CENTS no-no.

---
M.O.P.
M.O.P. was a little too real for the G-Unit label. LIL' FAME had been wearing the same du-rag from the old Select Records days.

Where is LIL' FAME anyhoo?

---