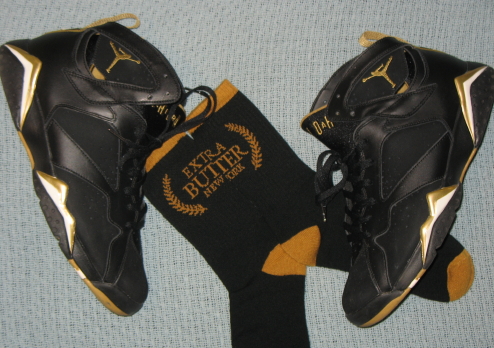 ExtraButterNY is a swag shop out in Long Island near my crib in Freeport. I stumbled into their shop one day and I've been fuxing with them ever since. The homey Jason saw me at SneakerCON and he laced me with some extra swaggy socks to rock with my J's.
SneakerCON was bigger and better than it has ever been as evidence of the new space which is the size of an airplane hangar. Hypebeasts still rule the roost and I haven't found anyone willing to show me love for the Doernbecher VIs.
If you live on Long Island you better put Extra Butter into your Black Friday shopping rotation.
They are looking to blow out some of the year's previous styles.