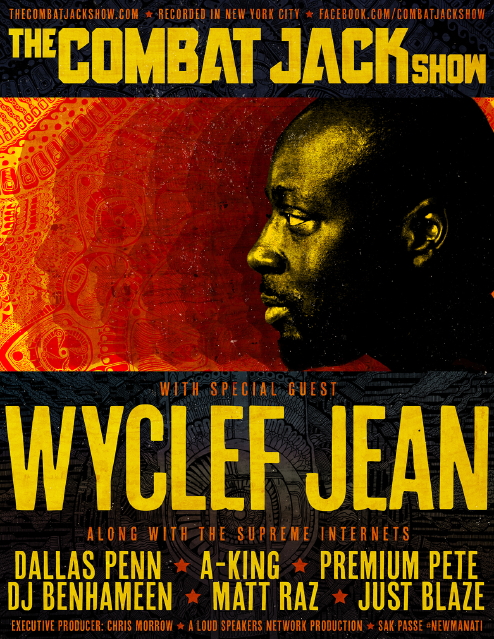 This might be my favorite Combat Jack Show of all time. Okay, the Redman ep is still my favorite since I smoked kush with the god, but this work here with Wyclef rivals that since a few nights later I sat in the studio with 'Clef and listened to parts of his next project.
Wyclef inspires me because he has never abandoned his roots no matter where his journey has taken him. He remained a conduit for people from the ghetto to have their voices heard, and not in a pandering, victimized POV, but a resilient, triumphant yell. Don't say shit to me about Yele unless you know what it takes to quell the violence in Haiti long enough to let people come inside of that country to administer relief.
Wyclef will eventually get his due from the people he wants it from the most. Us. I'm already saluting this general, as should you. YELE >>> Y.O.L.O.