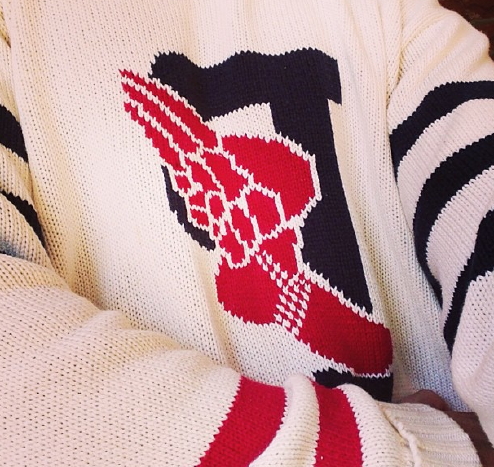 I always think about the first time I met Timeless Truth in the NYC streets. We was all catching the subway at the 2/3 14th St station and these dudes called me "Diamond Dallas Paige". Classic. LOL, nah, but they fuxed with me and I fuxed with them.
They were 'LO dipped with a grip of I.T.'s on like I hadn't seen since 1992. Mind you this was 2007 tho' and their pieces were 15 years old. Damned if these dudes weren't 15yrs old. How could these young niggas have so much OG flavor? I felt like they had come from a time machine. I especially loved the Hi-Tech pieces.
What I learned then about Timeless is that they are old souls and students of the art of being fresh in NYC. Shouts to the whole planet Earth, but NYC is one of the hubs of the aspirational lifestyle. Polo defines that lifestyle in their clothing because of the people in NYC who rock it while they earn their stripes. However they earn their stripes. And whatever you do to defend those stripes. People that rock Polo manifest their dreams.
Timeless Truth let me play a part in their album release with my official fanboy of Hi-Tech. The video was actually a message to the brothers about where we come from in the galaxy of Queens. I used Queens landmarks, but these brothers need no reminding to remain centered. They have their Hip-Hop GPS locked in. Listen to the melody of RTNC respecting the power of the 88 keys.
The video below is for the track which I think represents Timeless Truth's aspirational values in rap form. Family first, love and loyalty always. It won't be an easy road, but what a life…