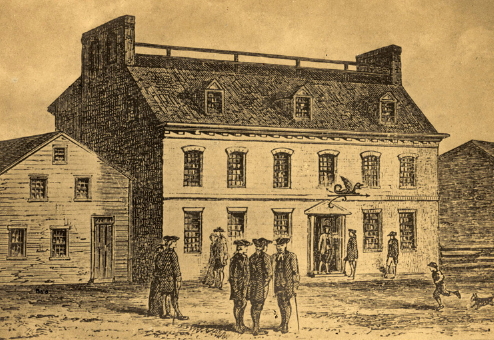 Whatever you do for this holiday weekend keep it safe and don't Crispus Attucks ya' shit nah'mean?!?
If red, white and blue is the theme then you know I'm coming correct without even having to pop a tag or a flag.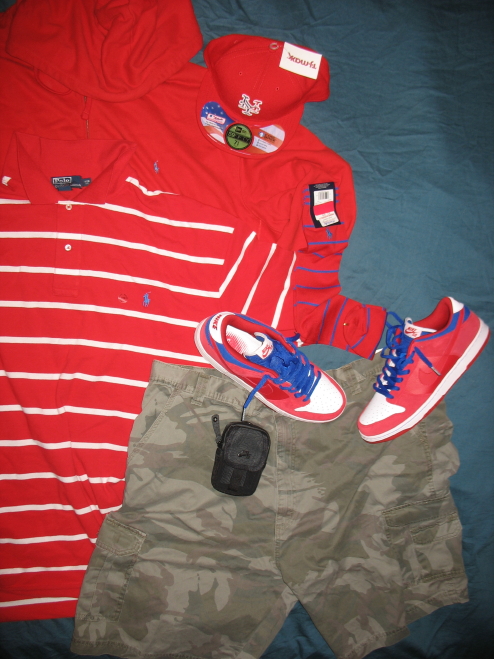 Camo shorts of course because there's a war going on outside.
Nike SB's are where the popp is on this 'Fit.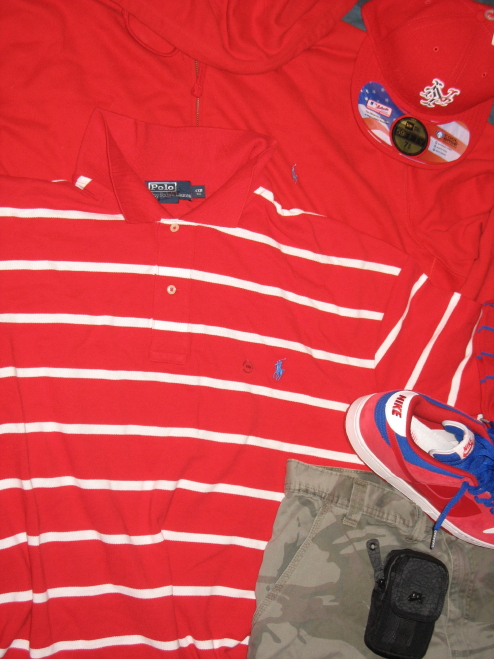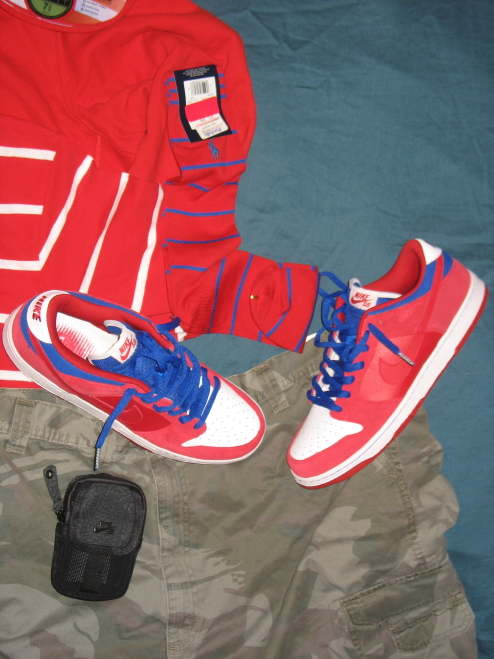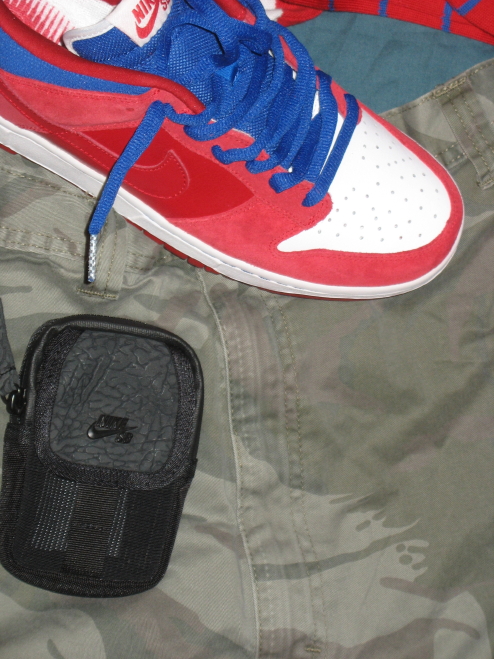 Nike SB camera case is so swag
High socks made in Japan. God bless America tho' f'real.