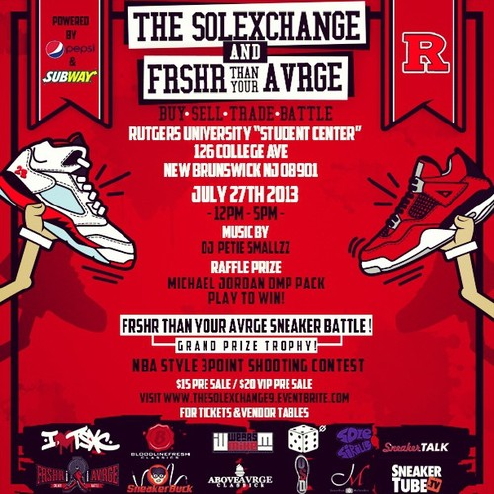 Bloodline Fresh invited me to host the Fresher Than Your Average sneaker battle this past weekend at Rutger's University. The event was called SoleXchange and its basically your run of the mill Buy-Sell-Trade sneaker convention. The sneaker battle and side attractions are what made this even different and special.
Premium Pete was on the scene since we were in South Jersey near where he rests.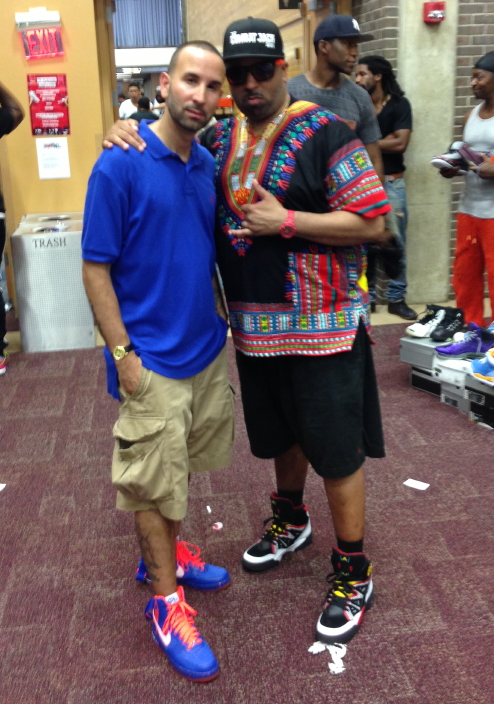 Nothing was fuxing with the hype of my Mutombos.
Hypebeasts were in full effect. Foamposites and Jordans as far as the eyes could see. Very, very, very near deadstock was the phrase of he day.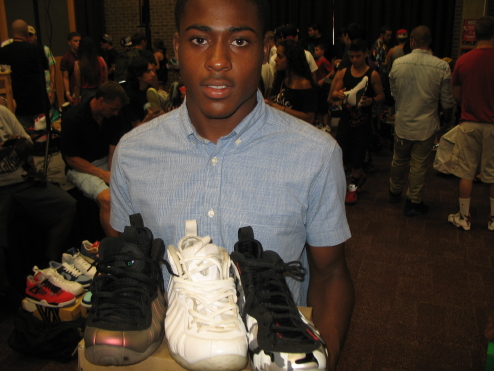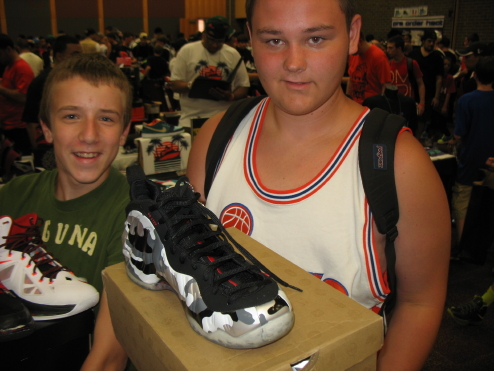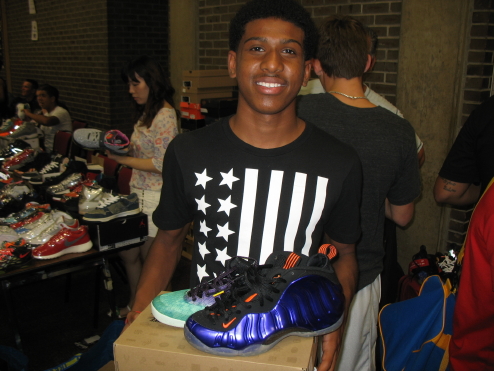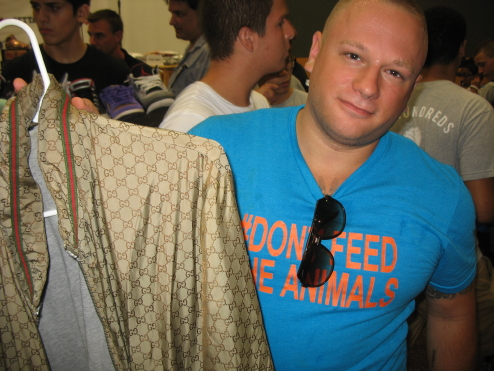 Versace, Versace, Versace, Versace, okay, and maybe Gucci.
Shouts to all the sneaker moms.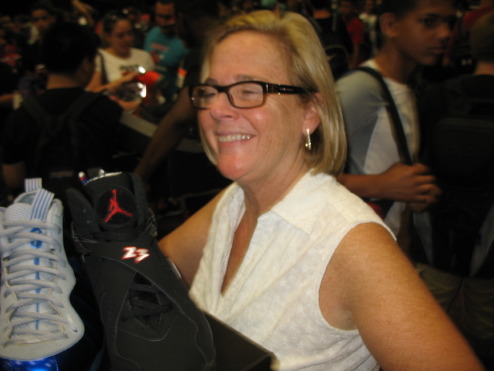 Without the sneaker moms we'd have to pay the mortgages, rents, maintenances, life insurance premiums, light bills, cable TV bills, buy the groceries an make our own peanut butter and jelly sandwiches
Vin Rock went from carrying weed for Naughty By Nature to carrying the Fresher Than Your Average sneaker battle winner's trophy.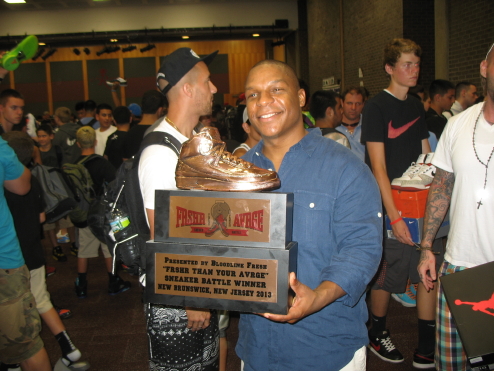 Don't call it a comeback, he's been here for years.
My dude Mo came thru to support with his daughter.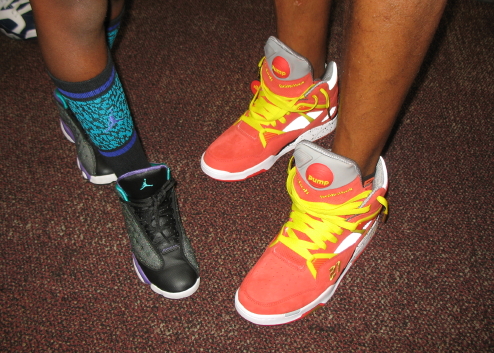 A family that sneakers together stays together.