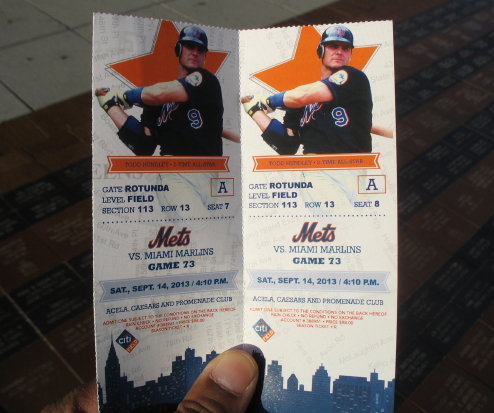 I haven't been inside Shea Stadium all season long. I went to the park for the NaS concert but I didn't get inside. Queens be on that brand new Brooklyn shit I guess.
I was sitting in the lab doing nothing on a Saturday until Chocoalte Snowflake said she had seats for us behind the home team dugout at field level for a doubleheader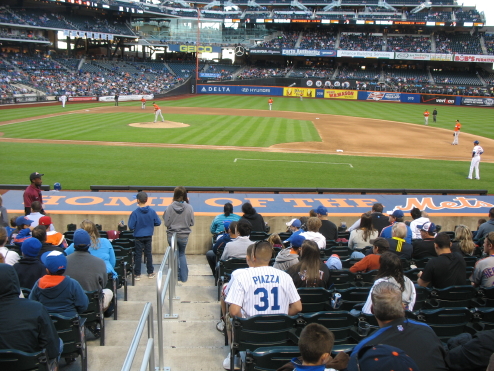 Seats wasn't too bad as you can see.
Diasuke Matasuzake dealt a wonderful game for the doubleheader (ayo, if necessary). Two(2) hits given up and no runs allowed.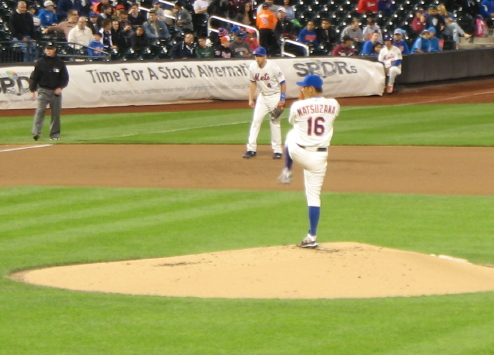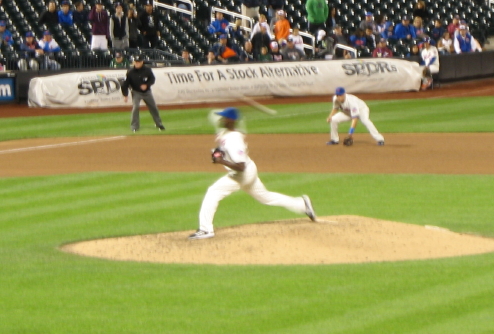 Proving Black doesn't crack (unless we are talking about Strawberry, natch) the ageless one, LaTroy Hawkins, came in for the save.
It was an all around vainglorious day at the ballpark.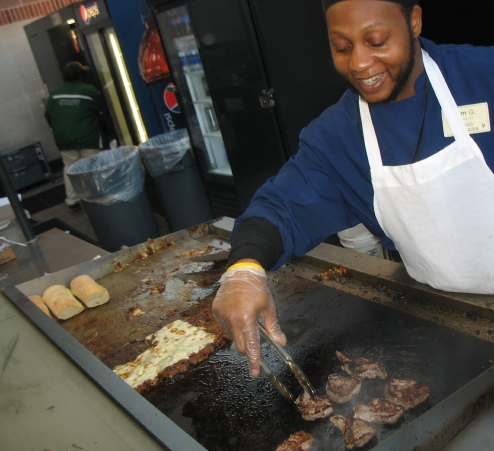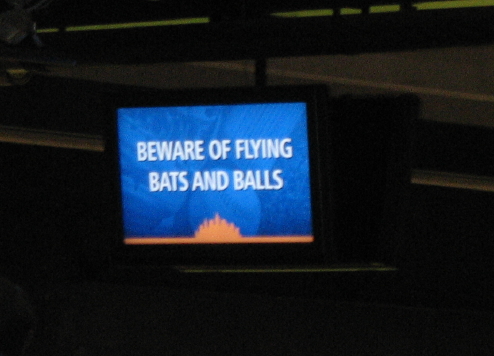 Delicious meats, longballs, and mandatory [ll]'s were enjoyed by Chocolate Snowflake and myself.
Peace to the based ball god Jackie Robinson.