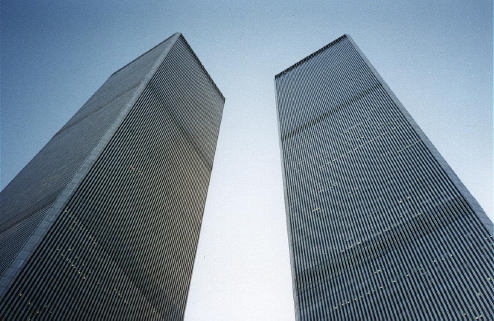 I apologize for giving you another Outfit Architecture drop without some other content to buffer the spacing. Since I just paid my annual server charges (on time I might add – Thanks Combat Jack) I should be doing more drops more often.
The 'Fit pictured below is what I'm donning for the Indian Summer we are having here in NYC. Muggy weather and record high temps are keeping me in short pants.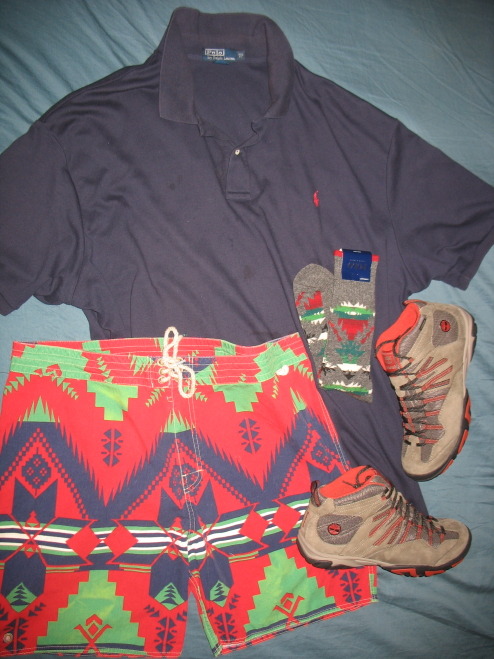 Chocolate Snowflake said I was a bit thirsty to rock these socks on a day that is rumored to reach 90 degrees. Yeah, I'll be hot but that has less to do with the socks and more to do with the Timberland heat rocks I'll be popping the tags off.
The Intervale Mid city hiker was a shoe I bought on my recent trip to Atlanta. It's lightweight and has a nice lowkey profile. It's being called a 'city hiker', which I think is the new jazzy term for walking shoe.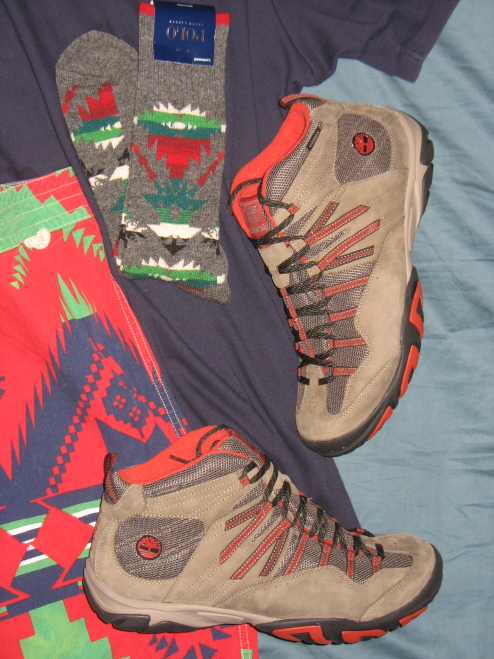 The Intervale Mid is on crazy sale right now for $65 with FREE shipping. I had to copp myself another pair for the DS archives.