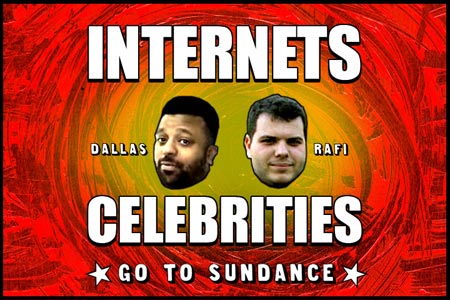 It's going down so icy in Park City Utah motherbitches!
It really is icy, and brick like a motherfucker.
RAFI and I have our first webisode up and running at the Daily Reel today and we will be dropping one every day all week. There's a wild amount of free shit going down and the celebs are here getting their hustle on as well. I gotta run and finish taping some more sceens from the streets and the shwag filled slopes of Sundance.
In the meantime and in between time peep ep. 1 of the 'Internets Celebrities Go To Sundance'. Me and RAFI titled this joint 'Grown Ass Spring Break'.

CHEA!