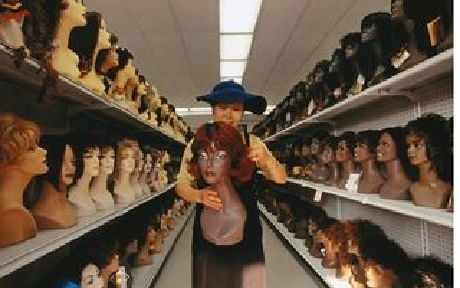 As the internets influence expands into the popular lexicon I think it's important to clearly define some of the terms that the blogosphere has created. JIG WORDS was a celebration of the language that we use on the web. It was entertaining and informative. Using that same desire to bring information to the people made me realize the need for this drop.
I have recently been conscripted to develop content for the progressively important website 'A Salute To Weed Carriers'. There has been some confusion about whether a Weed Carrier and a Wig Brusher are in fact the same people since the Weed Holder and Wig Owner are often the same character. The truth is that there is a big difference between the Weed Carrier and the Wig Brusher. The Weed Carrier is highly expendable. In a way, that's a requirement of the job. You have to be willing to take the fall for the Weed Holder. Weed Carriers keep the Weed Holder out of trouble. Without a reliable Weed Carrier in their entourages you can see what happened to SNOOP DOGG and MICHAEL VICK?
The Wig Brusher's responsibility to the Wig Owner is very different, but equally important. The Wig Brusher has to make sure that the Wig Owner looks good in public. If the Wig Owner's wig is slightly askew in comes the Brusher with their brush and comb set as well as a bottle a spray sheeen to maintain thhe wigs luster. The Wig Brusher understands that the better looking the Wig Owner's wig appears the more wigs the Wig Owner will acquire. More wigs means more brushing opportunities and subsequently wig owning possibilities for the best brushers.
KANGAY – WEED HOLDER/WIG OWNER
KANGAY has been running through Weed Carriers lately (nullus). LUPE, G.L.C. and the Teriyaki Boys to name a few. However, he's kept his Wig Brusher on lock.

---
RHYMEFEST – OLD WEED CARRIER
I'm not sure who convinced this dude that carrying KANYE'S sacks was a bad thing, but now we have another rapper who won't be recouping his advance money. If FESTER ciuld get a penny for every time that a Historically Black College or University band played 'Jesus Walks' he might have himself busfare.

---
CONSEQUENCE – NEW WEED CARRIER
KANGAY's latest Weed Carrier loves to play dress up in YE's closet.

Hey CONS! Closets are for clothes.

---
JOHN LEGEND – WIG BRUSHER
KANYE's consort and number one Wig Brusher. KANGAY sketches charcoal pictures of JOHN LEGEND while he sleeps in the nude.

---
JAY-Z – WEED HOLDER/WIG OWNER
JAY-Z is the rap music's number one Wig supplier. That used to be HUSTLE SIMMONS position but after years of yoga and T.I. sack spooning he couldn't create wig owners any longer. JAY-Z has more wigs and weed than he knows what to do with, and even though his longtime Weed Carrier MEMPHIS BLEEK has been retired from active duty there's no shortage of second rate rappers ready to hold his bags.

---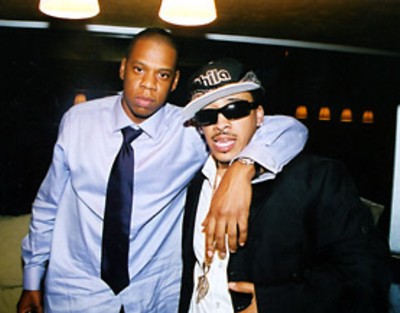 PEEDI CRACK – PROFESSIONAL WEED CARRIER
PEEDI PEE is one of JAY-Z's many Weed Carriers from Philadelphia. PEEDI likes to take bubblebaths like TUPAC and DIDDY.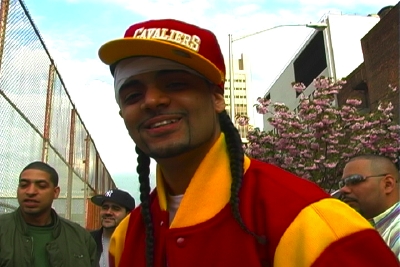 TRU LIFE – AMATUER WEED CARRIER
From right out of the gate this Weed Carrier has stumbled and fallen. The internets went nuts after some DipSet Wig Brushers hacked into his MySpace page and gave dude a new look.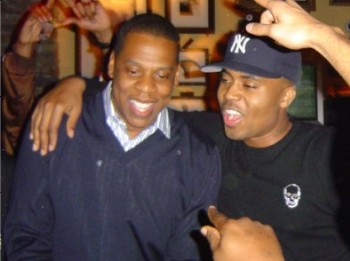 NaSIR JONES – G.O.A.T. WIG BRUSHER
After securing victory during one of Hip-Hop's greatest rap battles NaS chose to find himself under the wing of his archrival. In what most rap fans might call a concession, but what we call the greatest display of manhood within an almost totally childish genre. NaS' gesture opens the door for other emcees to find common ground too. GAME and FISTY, CAM'RON and MASE, BIG BOI and ANDRE 3000? Anything is possible in the world of Wig Brushing.