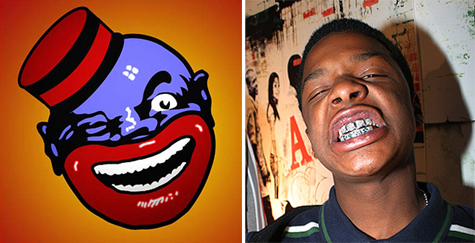 The fallout from DON IMUS' remarks is still rippling through mainstream media as we speak. Corporate sponsors are bailing out on his MSNBC telecast to such a degree that Universal has decided to cancel the program indefinitely. IMUS becomes the literal scapegoat for a corrupt and supremacist media machine that is at the heart of undermining values and perceptions.
Universal is willing to cancel the IMUS show because of a loss in sponsorship dollars, but NOT for reasons like content or context. Meanwhile, Universal gears up for the release of a new album by their Cash Money Millionaires.
Preview his new video called 'Ask Dem Hos'

I posted that video for information only. If there is a progressive political bloc of Black people out there in the real world let's see them step to Universal and tell them that they haven't done enough. I think that as long as the DON IMUS' and RUSH LIMBAUGH's exist Black people will always be distracted to the cancer that grows unchecked within their collective body.
I challenge all of you that read this drop with blogs of your own to open your voice on this subject. If you feel like the artistic movement of Hip-Hop has been bastardized and commodified then speak out. Put your feelings into the ethers of the atmosphere. We won't just save Hip-Hop but we might just save a generation from being polluted by this trash.