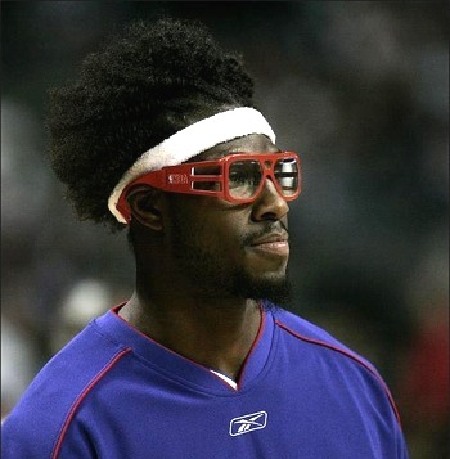 BEN WALLACE: He makes SHAQ O'NEAL brush his wigs…
Before we get fully into this drop I just wanted to take a hot second to shout out a couple of my peeps on the internets for doing their thing.
REBEL Mag Dot Com is the brainchild of DP Dot Com football pooler MR.KAMOJI. I haven't seen KAMOJI on the web as much lately and that's because he has been on his grizzly for the relaunch of this site. KAMOJI is a fan of art, music, culture and beautiful things. I expect to see nothing less than the aforementioned at this site. Bookmark it and blogroll it. Chea!
Bronx River Parkway – Yo, I don't know who the fuck runs this site but they do a helluva job collecting daily links from all the best weblogs in the game. I love the name of the site too. East 233rd is my peoples!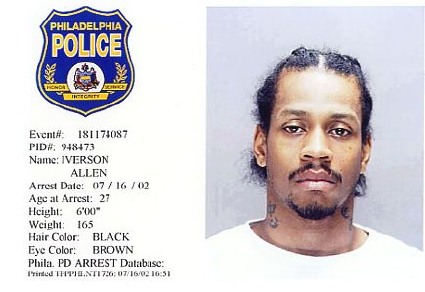 WIG OWNERS > WIG BRUSHERS: The 2007 NBA Playoffs
There is a dip in the crime rate nationally when the Association starts the annual playoffs. Is it because all the thugs are watching basketball or is it that basketball players are off the streets? As wealthy as the average b-ball player is they can afford to hire someone to beat up their girlfriends.
I thought we could a look at some of the famous players around the league and determine if they were Wig Owners or Wig Brushers just by how their overall game stacks up. As far as the Association goes, you can be a leading scorer and still be a Wig Brusher at heart. Keep in mind that DENNIS RODMAN would never win a scoring title, but when he played for San Antonio he was the league's leading rebounder and defensemen. DAVID ROBINSON was still stuck on stupid with that gotdamned flattop so he never brushed DENNIS' wigs (although Madonna did). When DENNIS got the call to play in Chi-Town and brush his Airness' wigs he stepped back into Brusher mode. DENNIS RODMAN could go both ways. No DENNIS RODMAN platinum golden wig to that last sentence.



CARMELO ANTHONY and ALLEN IVERSON – WIG BRUSHERS
At this stage of his career A.I. should look to be an M.V.P. in the Wig Brushing category. He still has skills but he can't be effective as a first or SECOND option. Don't tell him that though because he will take it out on his girlfriend. CARMELO ANTHONY can score a lot during the regular season, but when the playoffs come around I smell pussy. And to think, he was the cat that called KEVIN GARNETT a homo.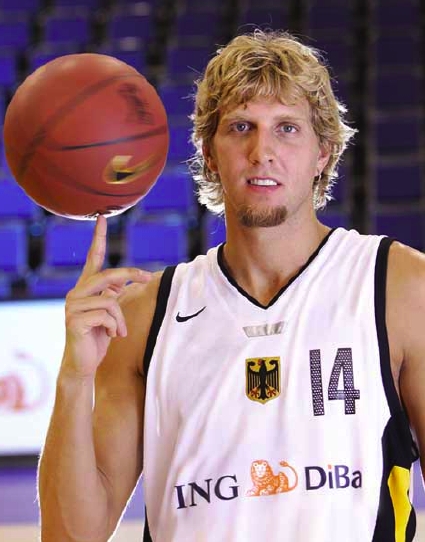 DIRK NOWITZKI – WIG BRUSHER
So you ask me who owns the wigs on the Mavericks if it isn't DIRK? JOSH HOWARD and JASON TERRY do. DIRK can hit a jumper or two and the refs call a gang of fouls on his behalf, but if the refs swallow their whistles DIRK goes from being a seven foot dude to MUGGSY BOGUES height, minus the heart. DIRK misses brushing his ace's wigs. STEVE NASH and DIRK used to have wild times on Ridgemont High.

STEVE NASH – WIG OWNER
Two time M.V.P. Wig Owner to you. At first I wasn't feeling this dude because I didn't think that his game was all of that, but after I saw that he came out publicly against the war in Iraq I thought that he might be one of those cool azz anti-supremacy white boys. The fact that the Suns play lights out for him is beside the fact. The Suns are going to pwn the Lakers tonight.



KOBE BRYANT – WIG BRUSHER
Like I said before, scoring doesn't make you a Wig Owner. Helping people to maintain their own personal wigs is the start. Everything KOBE does is for his own wigs. He had the opportunity to be a part of a dynastic team but his greed for additional wigs for himself and none for DEREK FISCHER or TYRON LUE would show his true colors.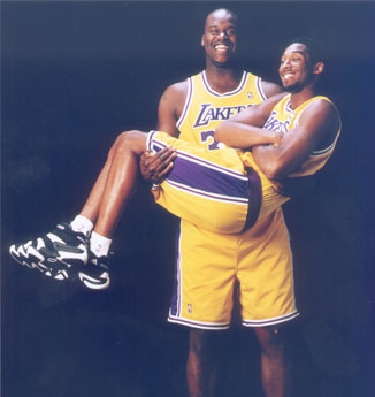 Dry snitching on SHAQUILLE O'NEAL as a philanderer wasn't a good look either. Shame on you KOBE BRYANT for breaking the time honored tradition of 'Bros Before Hos'.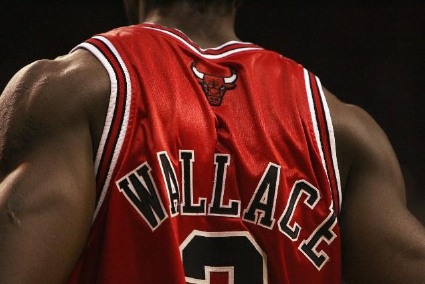 BEN WALLACE – ALL STAR WIG OWNER
First off, let me say that BEN WALLACE is a man! He consistently eats SHAQ's food on the regulack. The myth of SHAQUILLE O'NEAL means nothing to BEN. How are you going to be the NBA Champs and get swept out of the first round. Those 'S' logos that SHAQ has all around him are going to have to stand for 'Shape up or Sit the fuck down and Shut up'
Even JESSE is trying to get right by letting his own wig grow out a lil' something something.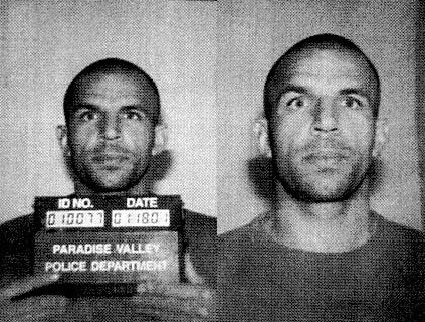 JASON KIDD – WIG BRUSHER
My advice to JASON is to get as far away from that succubus as you can. Between his wife's conniving and his son's massive domepiece JASON KIDD is up to his eyeballs in wig brushing duties. Brushing his son's wig alone must take up an entire afternoon. Easily. Look at shorty's nugget and tell me I'm lying.
That shit was fucked the fuck up how JOUMANA KIDD got JASON pinched by the 5-0 on some domestic battery shit. She came to the table on some ho shit and now she mad because he likes hos?!? She got him so shook that she is gonna file another charge with the police this dude is down to be photographed by sports magazines taking family bubblebaths. Get your balls back JASON, and I'm not talking about that microfiber shit either.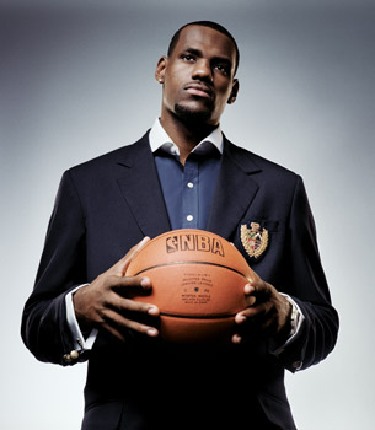 LeBRON JAMES – WIG OWNER M.V.P.
What's so good about LeBRON? Everything. He has the personality and the work ethic to be one of the league's greatest wig owners evar. LeBRON takes the game on the court seriously, but off the court playboy is smoother than the other side of the pillow. Have you seen his NIKE commercials? Them joints is fire. Just like his kicks.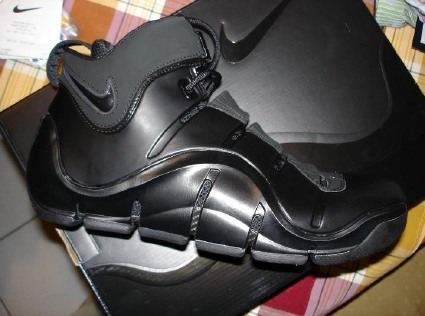 Even on a twisted ankle LeBRON made short work of the Wizards. Whether it's Toronto or the Nets that go to Cleveland for the second round they won't stand a chance. LeBRON is teaching his brushers how to become owners.
Plus the LeBRON JAMES action figure set at KidRobot is straight lava flames.