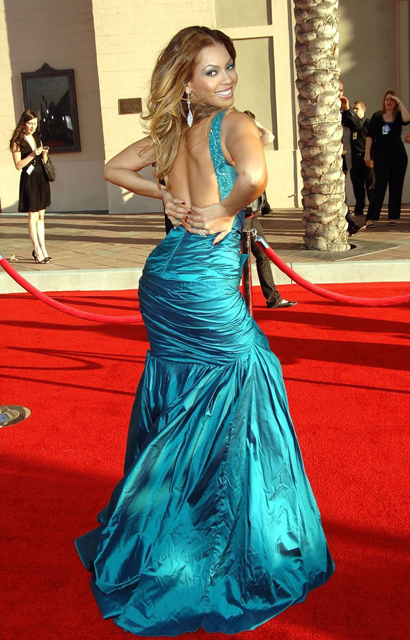 BLU CHEEZ was tooling around the web looking for some pics of various celebs to put into the photo albums section of this site when he brought something interesting to my attention. BeYONCE KNOWLES is photographed with her ass to the camera. A lot. I don't think there is any singer slash actress that is photographed in that position as much as BeYONCE is. Certainly not JESSICA SIMPSON who is somewhat comparable to BeYONCE in resume only. Even when she was trying to pick that crappy 'Dukes of hazzard' movie out of the toilet she wasn't giving backshots away.
The only reason I'm complaining about being forced to stare at BeYONCE's azz so much is because she has a dynamite rack also. Can I get some cleave shots once in a while? Is that too much to ask? Every red carpet event has BeYONCE turning around and poking out her seat, but I can never find any pics of her facing the camera and grabbing her ankles. I'm sure theres a race card for me to pull out in this mess but I will let y'all draw your own inferences.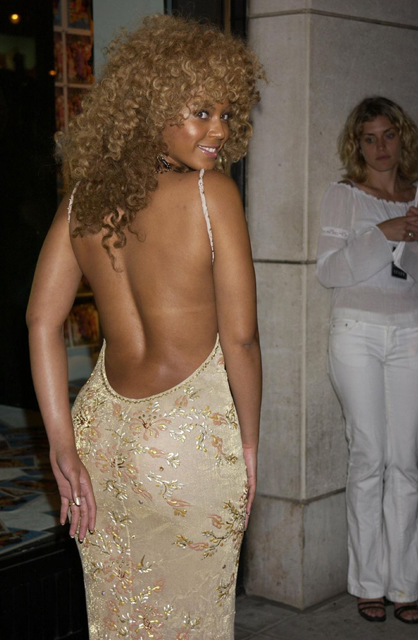 I read this article the other day where BeYONCE says that she has to perform as a character named SASHA in order to seperate her true self from her agressively sexy performances. So in effect she plays a character that she's not comfortable with because she knows the character is baseless and poorly developed. How many other people have careers where they have to seperate themselves from their job because the thought of the work they do makes them cringe? Other than say, hookers.