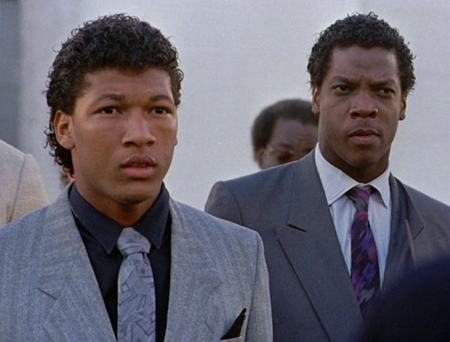 Little does he know, but SHEFF has inspired generations of Dominicans with his Care Free Curl sartorial style.
Sixty years after JACKIE ROBINSON broke down major league baseball's color barrier the debate of Blacks in baseball is revisited once again. This time it's on the back side of remarks made by a current Black major leaguer on why young Black boys no longer seem interested in America's pastime. GARY SHEFFIELD said that the new Black faces in baseball wouldn't be speaking the english language. He remarked that African Americans were too expensive an investment for MLB clubs to procure. Latin players were less expensive to develop and the return for that investment was also greater.
All the sports related news programs claimed that SHEFFIELD was race baiting with his comments, but I could instantly recognize that the MLB sent out the memo to discredit GARY. Think about this… The Caribbean and South America are inexpensive to establish an infrastructure that develops players on a year round basis. The cost of doing this in the states would be out of the roof. Baseball owners know how to maximize their profits on $6 dollar soda sales as well as anyone in the capitalism game.
JOSE REYES is a product of this system and proof positive of SHEFFIELD's comments that there will be Black faces in baseball but they won't be speaking any english. JOSE REYES singlehandely kicked the Yankees azzes last night too. Comprende?!?