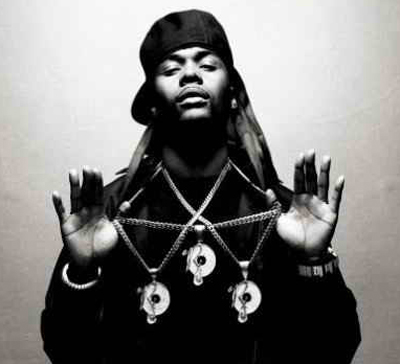 It's the ROC bitches!
cRap Music Moguls! What is the drilly? The first week of the DP Dot Com cRap Music Fantasy League has quietly come to a close. The cRapper points leader for a minute was Plies out of Florida. He scored a nice 250 for a download deal with Sprint Telecom.
This is the next step for cRappers and for the companies that want them to get to the next level. A cRapper can sign an exclusivity contract with a major Fortune magazine telecom brand. Provided that he doesn't simulate sex with a minor on camera. Or a rapper can be just like Jay-Z and score the majority of their points off merchandising and marketing. If you didn't choose Jay-Z for your roster you might as well kill yourself.
Jay is one of the handful of cRappers that we consider 'blue chip prospects' in this league. He will always get you points every quarter because he has his hands on so many business ventures. Fisty Scent is another blue chip prospect as well as Kanghey and Lil' Wang. The key to winning at the cRap Music Fantasy League is picking the unknown cRappers that rise to prominence. Let's take a look at the scoring leaders right now for the cMFL…
Pretty Dollar Entertainment 800
Diamond Ballers Records 750
Yes Baby Yes Entertainment 700
11206 Records 650
20/20 Proof Records 575
Rainmen Records 550
America Done Fell Off Records 550
Bamboozled Records 550
Game One Records 550
Harleyworld Music 550
Quarter Water Juice Records 550
Gain Green Records 550
Sheem-Deem Entertainment 550
Renegade Records 550
Grand Theft Audio Records 550
Blue & Creme Entertainment 550
BlackStar Records 550
Smart-Dumb Rappers Records 550
Jay-Z put 450 points in the hands of his label owners on the strength of his foreword in the new MICHAEL ERIC DYSON book and for his web-based marketing deal for the 40/40 Club.
Plies had a 250 pt marketing deal with Sprint for the download of his new single.
NaS gave 200 pts to his label for the afterword in the DYSON book.
T.I. released his latest studio album 'T.I. vs. TIP' and netted 100 pts for his labels.
KELLY ROWLAND took some time away from brushing BeYONCE's wig to bag up 25 points for the July/August cover of King magazine.
I thought I'd also take a moment to highlight a few of the labels in this quarter's cMFL. Diversity is the key to our movement and we have labels from all over the globe digging on this cRap music. I would be remiss though if I didn't shout out the programmer for Q3's brilliant scorecard – El Gringo Colombiano. Go check out his website.
America Done Fell Off Records
50 Cent
Common
Eve
Jay-Z
Kanye West
MIA
R Kelly
TI

Note: This roster is chock full of blue chippers, but the acquisition of M.I.A. could be the international unknown that puts this label over the top.

---
Likwid Tangz Music
Akon
Cam'ron
Kanye West
Lil Kim
Lil Wayne
Papoose
Saigon
The Game

Note: JOHN SECADA, The vocal coach for this label, is going to have to muster up a classic to get this team off the 0 point schneid.

---
Dead Presidents Records
50 Cent
Cam'ron
Eve
Kanye West
Lil Wayne
Saigon
TI
Usher

Note: This roster seems like a powerhouse on paper but I think that Saigon and Cam'ron are better picks for Q4.

---