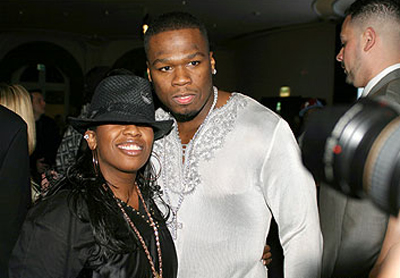 cRap music moguls stand up! Unless of course you don't feel like it. The action for CMFL Q3 is starting to heat up. We're still only at the halfway mark for this quarter and everyone is part of the scoring action. Even iFuxxx who elected to chose a true cRap Music darkhorse in West coast cRapper Mitchy Slick.
I am printing all the scores for every single label owner in this update. Some of you cRap Music Moguls would be smart to follow the example of El gringo who owns America Done Fell Off Records. One of his artists who is lesser known is releasing an album this month. He made sure that he sent me the URL with that info and I credited him with those points. If you ain't in it, you ain't gonna win it.
Pretty Dollar Entertainment 2450
DubbleUP Entertainment 2125
America Done Fell Off Records 1975
Gain Green Records 1900
Smart-Dumb Rappers Records 1875
Grand Theft Audio Records 1750
Rainmen Records 1725
Harleyworld Music 1575
Ambulance Entertainment 1500
Krack Ko Kaine Entertainment 1450
Diamond Ballers Records 1425
Bamboozled Records 1400
20/20 Proof Records 1400
Blue & Creme Entertainment 1400
Game One Records 1375
BlackStar Records 1375
Quarter Water Juice Records 1275
Sheem-Deem Entertainment 1250
Renegade Records 1250
Rook Records 1175
Brick Productions 1125
626 WreckChords 1075
Yes Baby Yes Entertainment 1025
Windbreaker Records 975
Bodega Records 950
Incilin Productions 950
Roscoes Records & Waffles 950
Dead Presidents Records 950
NYC Records 950
GnomesayinTambout 925
Bulletproof Records 925
Cool Cash Collective 900
Deaf Jam Records 900
11206 Records 850
Derailed Records 825
Cloud Nine Records 825
R.adabing I.ntontanton P.roductions 825
Paperclip Records 775
Flatline Records 775
Combat Jack Entertainment 775
Fingered Records 750
Avant-Garde Records 450
Mental Calisthenics Records 350
Da Wig Snatcherz 325
Chaos Records 300
Likwid Tangs Music 200
I Fux Entertainment 200
Buffoonery Recordings 150
Pretty Dollar Entertainment still holds the overall top slot but everyone is tight on their heels, plus P.D.E. doesn't have 'YE TUDDA on their roster. Nobody has BeYonce or JUSTIN TIMBERLAKE either and those fools are about to cake up hard at the VMA's on September 9th. I'm sure Fisty will have something to say before this quarter is over and done with. As we currently stand T.I. and Remy Ma are the leading point scoring artists.