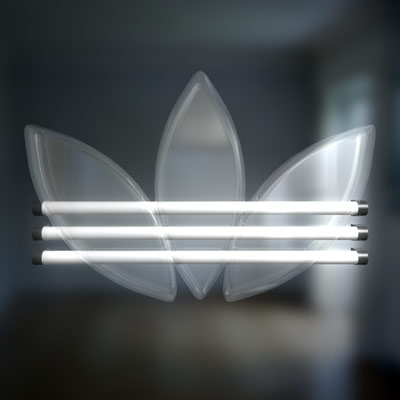 I haven't done an Adidas drop in like forever. There was a moment that I was really going to go all in for the trey striped brand until those dudes fronted on me like I was brand new. I may not have ALL of the most expensive shoes evar, but my pedigree is unquestionable. When those Adidas folks acted like my name was Lenny Lampshade – Always in the dark, I knew I had to break north like your boy OLIVER.
While on my daily tours around New York City my eyes were struck by a blast of summer colors. Upon fiurther investigation I discovered that the trey stripes were attempting another comeback by swagger jacking NIKE I.D.'s out of control colorways. I'm not saying that I will buy these yet, but if I can come across a reasonable offer for both pairs together then you should already know. I decided to name these joints StarBurst ZX 750.
Adidas makes some tougher than leather trainers there's no doubt about it, but or my money they have always been a premiere tennis SHOE company. You already know the STAN SMITH's are classic. The have the ROD LAVER's, The Forest Hills, and my favorites which are the impossible to find Grand Prix joints.
Another tour pro that Adidas created a shoe for was this cat from Romania named ILIE NASTASE. He was one of the top tennis pros in the 1970's and his signature shoe from Adidas has carried on the tradition of styling on motherfuckers. Ask C.S. about our trip to Paris a couple of years ago and my hunt through some of the Parisian ghettos for some navy/burgundy NASTASE's. Good times party people, good times.