Remember when the NBA had to make a point of putting all the players into a dress code as if it were grade school? Remember how the NBA-directed media dissected every breath from RON ARTEST as if he were singlehandedly ruining the sport? Here's a case of the chickens coming home to roost. It turns out that the gambling allegations against former NBA ref TIM DONAGHY aren't the only transgressions on his docket sheet. I wonder why NBA Commissioner DAVID STERN didn't direct the press to examine this man's past before he was brought into the league?
215 Magazine: An Isolated Incident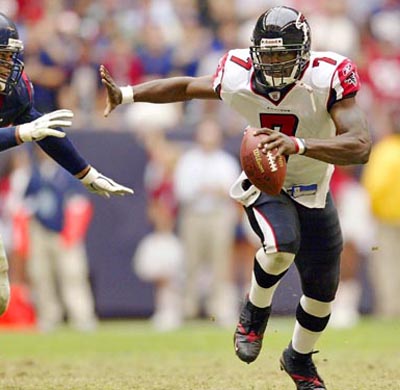 I'm also curious as to why the government is so hell bent for MICHAEL VICK's anus. It's not like he said GEORGE BUSH doesn't care about Black people. There are hordes of media outlets being used to obfuscate the truth and actual facts about VICK's connection to this scandal. One thing is for sure. MICHAEL VICK won't be the same person when this is all done with, but will we be changed as a society that breeds all types of animals for sport and recreation? Will hunters stop hunting? Will horseracers stop their abusive breeding techniques? Will sheep no longer be ass-raped in Iowa? I don't imagine this case will change anything.
BRICK CHENEY is an Atlanta based website that is doing an excellent job of bringing the truth about this case into the light. I hope this site continues to keep me abreast of the developments in this absurd trial and subsequent conviction via public opinion.
BRICK CHENEY: Rape Stands, Reporters and Racism

BONUS BULLSHIT…
The iNternets Celebrities is a movement that you need to get in tuned with.

'YE TUDDA says, "I fucks with the iNternets Celebrities"
Hell CHEA!

---