At one of these afterwork mixers(read: some random open bar shit) I met this cute lil' miss fat booty who works for some ad agency that promotes NASCAR. She was telling me about the push that NASCAR was going to make to become sexy to the urban racing fans(read: jigs).
It's about fucking time NASCAR decided to get some of this good green negro money. We can't be giving all our cake to only TYLER PERRY. I just hope I don't have to suffer through Funkmaster Flex's monkey ass as the connection to Black America. The little homey T.I. would have been good money until he caught the virus called a Federal indictment. That cough right there is worse than the AIDS. Too bad NaSir Jones doesn't have a valid driver's license. Any whip he owns would be automatically NaS' car.
So who is going to be the Black Moses Earnhardt that leads the people to the chosen land of 200mph car crashes and more brand advertising than a KanYe West album? I guess I will go in with it. Hopefully I can get a free pair of kicks out of the deal.
SNICKERS Air Max 1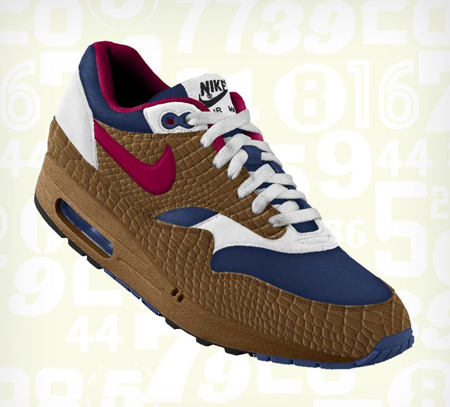 I've decided to make the #88 car driven by Ricky Rudd the official DP Dot Com NASCAR vehicle. I am staying away from the Nextel Cup's points leader Jeff Gordon's #24 car, mainly because that nigga's nickname is the 'Rainbow Warrior'. Extra [ll] to that moniker. Anybody can ride with the front runner. I'm going with the nigga that has no chance of winning shit. Ricky Rudd represents the Black man's plight in America.
Secondly, how hardbody is the name Ricky Rudd? He just sounds like someone who grew up without any indoor plumbing.
Lastly, I like Snickers. And I like sneakers.