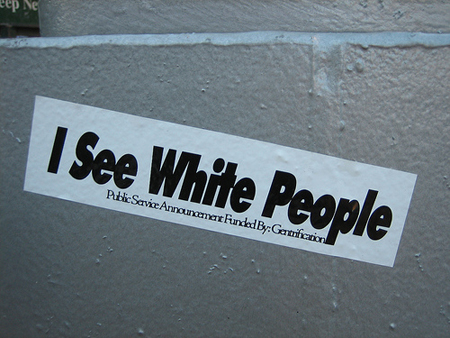 I hear people bitch and moan all the time about all the new folks moving into the 'hood because real estate prices are cheap enough for folks with some long family money to buy shit. I'm sure that all the white buying property in Bed-Stuy and Crown Heights didn't make their money from owning slaves. Some of these folks had to get rich by selling their Indian reservations, er, rather their mid-western property claims to a Wal-mart of a mega-church while some folks simply raided the bank accounts of the Chinese that were forced into internment camps during the Depression.
What I'm saying is that you shouldn't hate these new fangled inner-city pioneers the same way you shouldn't hate on their forefathers that settled the midwest and gave smallpox-laden blankets to the injuns. I don't know too many people of color with at least the brains of a pair of sneakers that would look to live in Brooklyn one block west of Utica Avenue.
Use this handy map from Open Accessible Space Information System to look at the location of the luxury condominiums that were developed for the new millenium urban colonists.
1) Luxury Condominiums
Who would have thought about LUXURY condos appearing on St. John's Place between Schenectady and Utica Avenues? Has Brooklyn become Bizarro World? Not so much.
A huge selling point for those prison like facade condominiums is the outpost settlement of an active fire house directly across the street.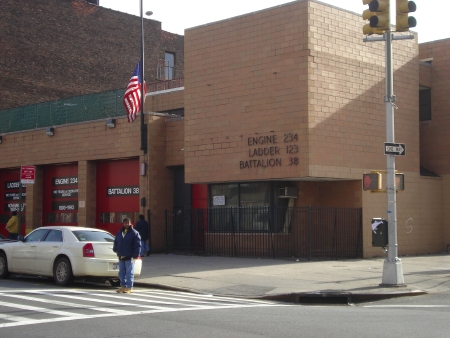 2) NYC Fire Dept. Installation
Almost as secure as a police station, this is one of the beacons of the 'hood.
But wait, what is that diagonally across the street from the fire house?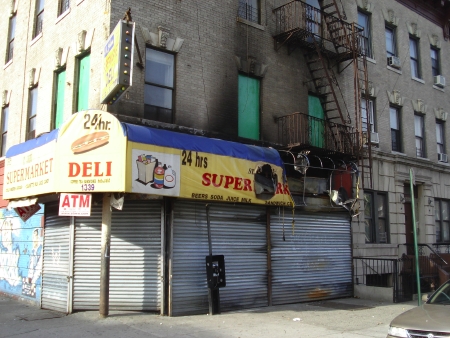 3) Tha' 'Hood
I'm not sure how much those luxury condominiums are priced at, but if you thought that being across the street from a fire house was a benefit you need look no further than fifty feet away.
Give some credit to those rich fools who still thought this was a good investment.