Today's drop is co-produced by the good peoples over at UNKUT. Preserving Hip-Hop one IP address at a time.
*Also check out OhWord as they drop the science on their 2007 swagger*
The idea was previously presented by 40 Diesel that LL Cool J's LP version of 'Rock The Bells' is arguably the G.O.A.T. rap jam. The overall length of the song and the verbosity combined with braggadocio lends credit to this argument. LL is an absolute beast on this track as he rhymes for over seven minutes. Another rap song of this length has not been recorded since with a single artist performing all the lyrics.
It was over twenty years ago that my mother began her career as a public school teacher. She taught special education classes throughout Brooklyn and Queens. At the Queens School For Career Development she had a student who claimed to be the real author for 'Rock The Bells'. My mother didn't believe him because he lied about everything else. It turns out the kid was right after all when my mom showed me the article in the newspaper where her student finally settled up with LL.
Let's face it, LL was too pretty to be that good of a lyricist. Whoever wrote his shit must have been ugly as hell. Those are traditionally the best lyricists in the game. Think of Cyrano de Bergerac. That motherfucker was uglier than Medusa, but he could get a chick to peel off her pants like wrapping paper. Speaking of rapping… Who is the G.O.A.T.? Jay-Z is certainly ugly as fuck and arguably the greatest rapper of all time. B.I.G. was notoriously ugly and he was also effing great. It takes a little more than being ugly.
Kool G Rap is definitely as ugly as the ugliest rappers of all time, but Kool G Rap spit his lyrics at over 100mph with no brakes and a LISP! That has to rank G Rap at or near the absolute top of the rap immortals pantheon. It's the equivalent of being a professional athlete while missing an appendage. Just as an aside, bigg up to JIM ABBOTT.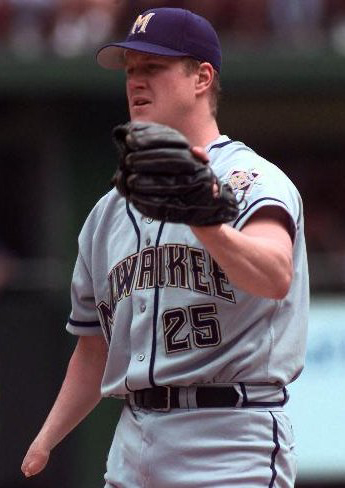 *Now this nigga could'a used some steroids, or some HGH, or some fucking stem cells to grow his hand back. But I digress…
When considering Kool G Rap for possible G.O.A.T. status we have to consult with one of the premier Hip-Hop fans of all time. There are no details contained in the cosmology of Hip-Hop that occurred between 1985 and 1995 that escape the knowledge of professor Dr.UnKut ROBBIE ETTLESON. Especially when concerning the legendary career of Kool G Rap you must consult the vast archives of UnKut. The song that we are delivered as the manifesto of G Rap's dominance is the track 'Men At Work'.

The song clocks in a little over five minutes with 932 total words and 54 polysyllabic terms. Listening to Kool G Rap is an exercise in touching the rewind button. Without question this is the greatest machine gun spit in the history of Hip-Hop. 'Men At Work' certainly sits next to 'Microphone Fiend' and 'Rock The Bells' as nominees for the G.O.A.T. title. For even more clarity on Kool G Rap's incredible lyrical prowess listen to some acappella verses of 'Men At Work'. One word – FIYAH!!!!