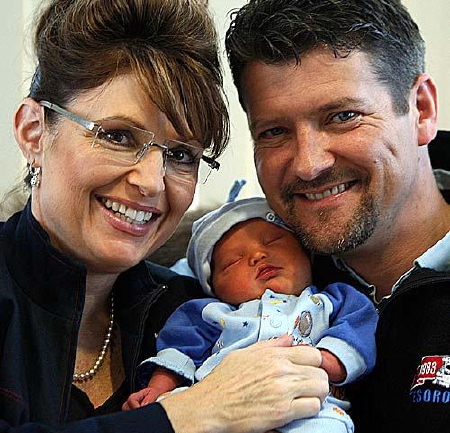 The most ridiculous story to come out of this election season is the one where the GOP vice presidential nominee sequesters her pregnant teenage daughter for six months in order to claim that her daughter's pregnancy was in fact her own.
WTF?!?
Okay, okay, I understand that this governor lady is part of some kind of Christian fundamentalism movement so she couldn't knowingly terminate her daughter's preganacy evan after she found out that the baby was going to be birthed with complications, no doubt due to the stress that the young mother had put herself under, but why the fuck the elaborate ruse to act like the child doesn't belong to the daughter?
The real test for those people that claim to put GOD before their professional and political gain surfaces in these situations. The PALINS have a beautiful family that confronts the trials and tribulations that 99.9% of American families see and they become stronger from this. That SHOULD have been the backstory. How they scolded their daughter for not upholding the values that the family had tried to embue in her, but they still kept her near in her time of need and did not cast her away.
If you like political scandals and precise investigative muckracking then please go to Daily K-Os for the full story of the SARAH PALIN faux-pregnancy.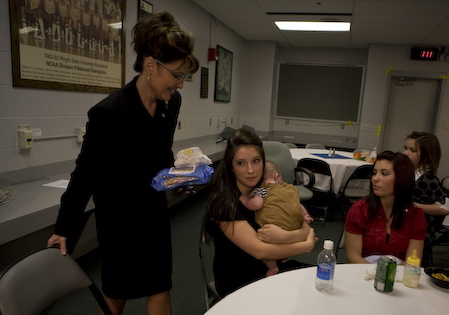 All I needed to see were these pics that show SARAH PALIN snatching her grandchild from his mother's arms because she has a photo opportunity.
Trust me party people, this lady does not fear GOD more than she fears missing that text message on her Blackberry.