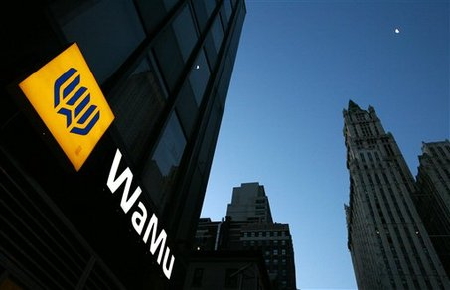 Here's why I am shitting briks after the JPMorgan Chase takeover of Washington Mutual…
I still owe JPMorgan Chase a grip from a defaulted credit card. These fucks shut me down back and April and garnished my entire grip. I had seven stacks in my account and several checks in the mail for big amounts. That garnishment put me in the worst effing hole in my life. Too bad I couldn't have Congress erase my debts like they are doing for the screwups on Wall Street.
Now that I have my paycheck coming directly to Washington Mutual I better shut this account down and take my ass back to the check cashing spot on Junction Boulevard. In another few years there will only be one bank left in America. I bet its gonna be Chase too. They are so ruthless with their credit card interest fees. That is the heart of capitalism too. The idea is to straight up capitalize on motherfuckers. To kick niggas in the teeth when they are down on the ground.
This is why I don't think we should be giving welfare to capitalists. Let those fags burn in the fiscal ether they created. Okay, I know nothing is that simple, but how the hell do the CEO's of Lehman Brothers, Bear Stearns, AIG and all these other bankrupted corporation get to keep their scrilla but my ass gets garnished for some shit I bought back in 2002? Garnishing some of these fuckers golden parachutes will certainly allay some of the money that we taxpayers are laying out.
Say no to less regulation of our banking system.
Say hell no to executive packages paid for with our money.
Say HELL FUCKING NO to a suspension of the capital gains tax.