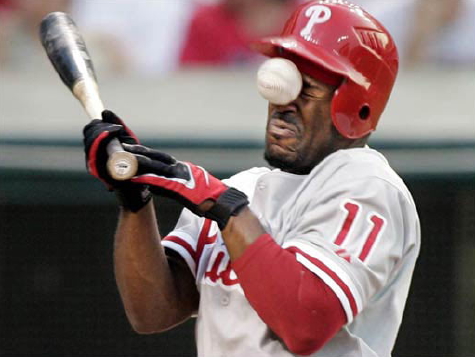 So I have to wait until next year to see if JIMMY ROLLINS gets beaned.
Philadelphia housewives rejoice. You've been given a reprieve from your annual ritual domestic abuse sessions that usually followed the Phillies late season collapses. Just in time for the end of Domestic Violence Awareness month also.
The ass whuppings will commence again beginning during Thanksgiving as the Eagles fall to last place in the NFC East division.
The only Philly I fucks with is Philly's Most Wanted…

'Please Don't Mind'