LOL = Not Funny
Here's how I get down. I fucks with baseball hardbody until the last game of the season ubless the World Series is some corny shit like the White Sox, Devil Rays, St. Louis or Philadelphia. Otherwise I shift to football in the Fall and Winter. I don't start really fucksing with the Association until the NFL Playoffs. By then it is late December and still fairly early in the season. Most teams let their rosters have a few months to gel before the midway point in the season and the trading deadline looms.
The NY Knicks have another new head coach to begin the season with so I assumed there wouldn't be anything too much going on with them until January or February. Guess what? The Knicks get on some back page hater shit and try to rip the headlines from the Super Bowl champ Giants and the improbable Jets by trading their two(2) best players. Huh?!? How did this happen? Isn't ISIAH THOMAS off sleeping away the million dollar migraine that his angry lesbian assistant socked him with? Who the fuck pulled the trigger on this deal?
The Mgmt = ISIAH x DOLAN x WALSH
No matter who the Knicks have sitting in the top spot there is some bad judgment being displayed. JAMAL CRAWFORD and ZACK RANDOLPH were the only two Knicks with game on a night-in, night-out basis. Who the hell is going to score the basketball for these guys now. The Knicks are going to have to lead the league in field goal attempts at 200 per game if we want to get into the playoffs this year.
No one on the team except cheezburger DAVID LEE is shooting better than 50% from the field. As a matter of fact, our latest acquisition AL HARRINGTON is shooting better from 3pt. range than he is from inside the arc. That is NEVER a good thing even if you were LARRY BIRD. I can't see why LeBRON would even want to bother signing with the Knicks as a free agent? He can get the same endorsement money from the Italian league and way better pasta at 3am.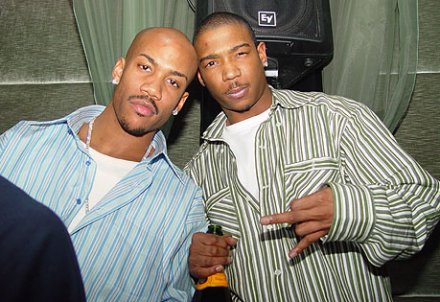 NY Is 4 Losers
I'm sorry that Starbury didn't have the triumphant return to NYC that we had all hoped for the lil' big skull boy. It's time now for dude to go into one of those pylon portals and transport himself to another dimension or maybe just back in time, when he was really good, and NY basketball was worth watching.
CHA' KA says
Damn! That fool skullpiece is jurassic.

---