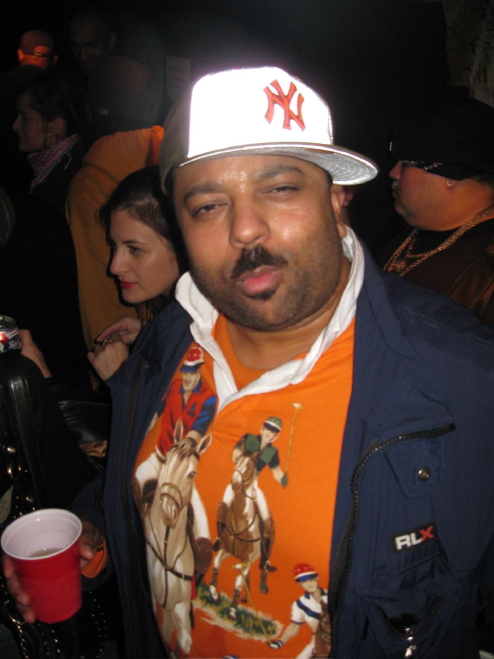 I watched a little video featuring Hot97 personality Peter Rosenberg give his opinion on who the web's content creators were. Rosenberg says "bloggers" are fat cowards living anonymously. That we are fat is a point of note seems incredulous to me since Rosenberg is hardly the body beautiful[ll]. Rosenberg also attempts to invalidate the internets information bringers by remarking as to how we don't partake of culture in realtime real life. WTF is he talking about? The only reason Jim Jones or Sean Combs know this dude is because he is a liasion to the gatekeepers. Not because he was a trrendseting deejay who broke records and could create blends and mixtapes.
Rosenberg uses the term "blogger" the same way people had originally used the term "nigger", as a perjorative class distinction.. He is trying to say that the information and opinions of content creators on the web isn't valuable. Conversely he is also devaluing the viewers and commenters of internets based information. What Rosenberg and others like him fail to see is that bloggers are the writers AND the readers on the internets. There is no passive population that just accepts the bullshit a corporation decides to feed it. People that do the blogs demand more from life and actively pursue the avenues to attain it. Being a blogger requires more than just turning on your radio. As a matter of fact, internets turn off your radio. Turn off that bullshit.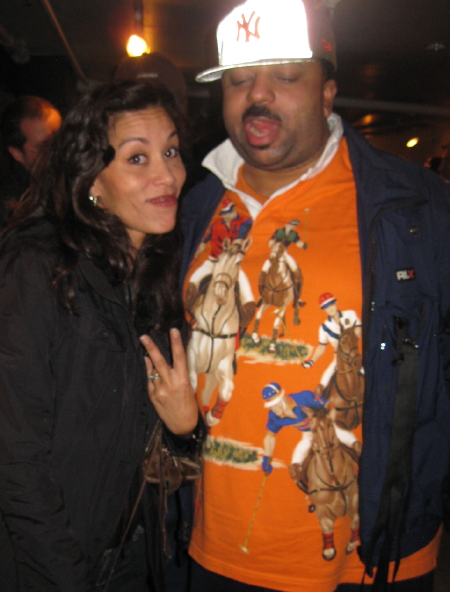 Thirty six hours ago I did a classic DP fail and I lost my handycam on the subway. Blame it on the alcohol. My homey from forever Boo Brown sent me an e-mail invite to some ad agency obama on East Broadway. Being the admitted alcoholic I went to the party after just having drinks with the StapleCrops family in the Village. On the way home I fell asleep on the benches and when I jumped up to get on the train that had arrived I was unwittingly lighter. The subway doors closed and that was the last of my handycam. I'm upset about losing the video recorder because it had been a surprise gift from Chocolate Snowflake, but I'm even more upset about losing the two hours of video footage from me at MarvelFest 2009.
There was this little chick dressed up in a Venom/naughty maid costume along with the requisite fishnets who was flirting with me for real. There was also a thick chick who painted herself green and was favoring the She-Hulk costume during John Byrne's stint. Homegirl had Bahhhdy! The jewels on my tapes were the minutes I spent with my heroes Chris Claremont and Neal Adams. I praised Claremont for the Dark Phoenix saga and I complimented Adams for all of his works and especially his trailblazing techniques. Neal Adams was totally gracious. He is the GOAT.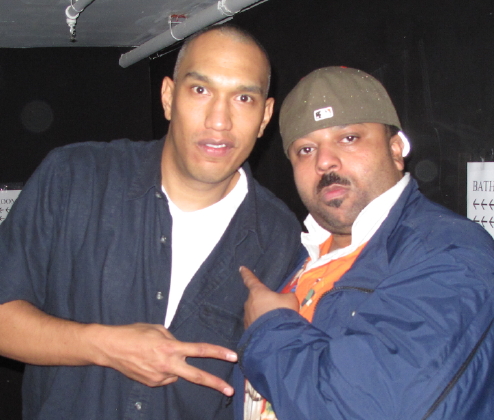 So with no digital cameras right now(as of last week the Cybershot is only 'shot') I am back to documenting the city with only my pen game, er, actually the Blaxberry for this drop. My little sister from Bklyn Tech JULIE BURGOS hollered at me the other day to make sure I would be in the building for the launch party of CHINO BYI and Sacha Jenkins new graphic graffiti tome 'Piecebook Reloaded'. I expected the party to be a dope writers re-union but I didn't expect to see as many heads from Brooklyn Tech HS.
RAB CAC was in the building and more importantly in the book. DOC TC5 was deejaying. RAE ONE, my classmate even made an appearance. RAE was a writer from Red Hook Houses who rolled with CHINO BYI since way back in 1985. He didn't graduate from BTHS either. Just like me he had bitten off too much of the Big Apple to be caught up in the confines of a school. New York City held too much adventure for us. It still holds endless adventure for me even to this day. The city never sleeps so neither do I. But I do fux with naps.
The next spot to rush was the Nokia Theater to catch a show featuring Devin the Dude, Redman and Method Man and headlined by the Doggfather. This would be my first time ever seeing Snoop perform so you already know I was hyped. On my walk to the 'A' train I spotted some young white wearing Oakley ski goggles on their heads. They were hipster types that would never pay the pricepoint for those goggles so I immediately knew they were swag from some event. I asked the girl where the Oakley party was going down and then she apologized to me and turned to her friend. He said he didn't know also. I was heated. Those fuckers knew and I needed to know too.
I have a couple of pairs of Oakley ski goggles in my archives but they go back to 1995 before Oakley was putting the zigga zigga mirrors on the lensplate. I saw some other white holding their goggles in a box so I asked them where the party was at. "Thompson and Watts" is what they offered me. Ha. The Red Bull Space. I was on it. I scurried up to the venue and I tried to finesse my way inside OG style which wasn't working with Lindsay at the door. No dice and no plutonite goggles for the kid. From this point on I am no longer calling white girls 'Becky'. They are 'Lindsay' from now on, and they have no love for my Black bullshit.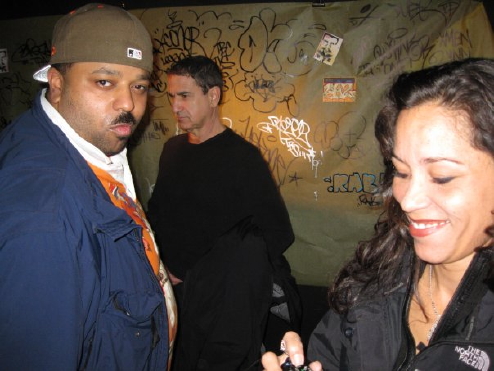 I got to Nokia Theatre just on time to have a drink with Cool Dave and Drew Ski. All the Raekwon shit I have been doing this year has been through them. Drew had me in the Raekwon interview and Dave put me into the EMI rooftop concert as well as the Santos show and the SOBs victory lap homecoming. Rap labels need to follow EMI's lead in using the web to promote their artists. EMI gets it enough to let Dave and Drew call the shots. I appreciate that Dave and Drew call on me. You already know what to expect from a Snoop Dogg show and his set didn't disappoint me one bit. Snoop is clearly one of the top 5 emcees alive in Hip-Hop today. He never spit the illest rhymes but he crafted hits that go way back to 'Deep Cover'. Snoop did all of his jams too.
For some of the sexier numbers he pulled out a group of dancers that could pop it and drop it like it was… Hot. Snoop was animated and confident when he saw that he had the room in the palm of his hand. He talked his shit while telling us to smoke ours. And we did. The EMI crew threw me an extra ticket so I let my nigga Blaze from the day job rock out with me. I call him Blaze because, well, you should already know. The internets were in the building hardbody for this one. I lost my handycam the day before and there I was winning at my first ever Snoop D-O double gizzle show.
Losing FTW
Pics courtesy of JulieBee x LeeLo