One of the greatest players from the NBA's golden 'Tight Pants' era was a true player in even the colloquial sense of the word.
WALT 'CLYDE' FRAZIER was an outstanding championship caliber point guard for the New York Knickerbockers. Off the court his street game was just as sharp. CLYDE wouldn't have had a problem with the NBA's new mandatory dress code. He wore Italian tailor custom made suits and alligator skin loafers on the regulack. CLYDE was known in some Harlem nightclubs as the 'Playa from the Himalayas' because of his penchant for wearing full length mink coats.
Peep how CLYDE really changed the game…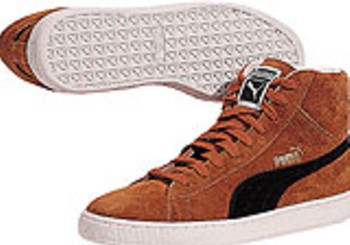 CLYDE was the very first athlete to parlay his smooth gamemanship and natural talent into a signature athletic shoe. The league was still dominated by fools wearing the classic Converse shoes. If you have ever owned a pair of those ill-fitting Converse then you must wonder as I do why they are still being made to this day. CLYDE's signature shoe was made by a German company called Puma. Up to that point they had been known best for manufacturing shoes for track and field athletes. To add even more flavor to the 'CLYDE' shoe it was made out of calkskin suede. Subsequently, these shoes were too luxurious to be worn while playing basketball. The first pair of kicks that I ever bought with my own money was a pair of navy 'CLYDE's. They are part of the official O.G. B-Boy uniform and they are so sick with a pair of fat laces.
I love my Air Jordans just as much as the next, but all I am trying to say is that we need to respect the architects.