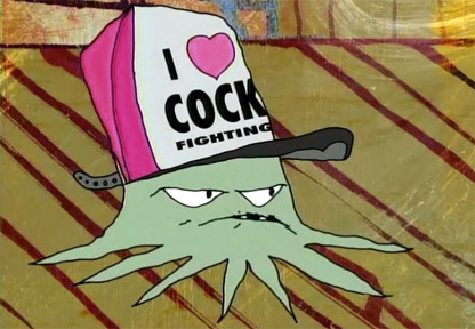 Do you fux with Adult Swim? If you don't you are missing the best bloc of programming on the tube. Adult Swim is like the NBC Thursday night lineup in the early 1990's. Starting at 8pm you didn't need to touch your remote until you went to sleep.
Sleep is no longer an option however and the Adult Swim programming is my insomniac theatre. When I was in Atlanta early this year I visited the Adult Swim studios and hung out with some of the creators of the Williams Street production team.
A few days later I had a totally awesome sweatshirt mailed to me. The sweatshirt has a hood and the Adult Swim logo on the front. The sweatshirt is an American Apparel XL so I won't be wearing this ever in my life. Would you like own this sweatshirt?
Just tell me two things… The name of Early Cuyler's sister (Squidbillies) and the name of Stroker & Hoop's car (Stroker & Hoop). The Adult Swim sweatshirt is just like the one pictured below except it says 'Adult Swim' on the front, and it is a zip-up hoodie as opposed to a pullover, but yeah, otherwise exactly the same.