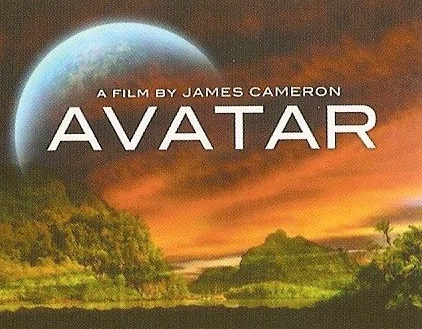 Editor's note: Along with their massive opening weekend receipts the movie 'Avatar' has garnered some pretty good criticism. I read a nice drop on Combat Jack's page and then I read this essay from our friend the GrandMaster over at his site. Not only does the Grandmaster represent for kicks and comics, her also puts it down for social justice. I asked him if I could kindly reprint his drop on this page because it needs to get as many eyeballs as possible. So without any further ado…
Avatar: James Cameron's colonial – racist – fantasy
If you read no other entrythat I ever write, please read this.
Why?
This is an important one.
I'm sure that some – many – of you are used to me talking about racism by this point. You may have wondered:
Why is race such an issue for Jason? Does he see racism in everything?
Well, no. Not everything. But almost everything.
Can't he just get over it?
Maybe I could; but I won't.
I want to share how I see racism manifest in places that others don't; and why I am not willing to "get over it". Regardless of whether or not you agree with me: please hear me out.
What Are You Talking About, And Why?
What prompts this? Well, over the past couple days, I've been reading various commentaries [warning: both links have spoilers] on the current 20th Century Fox blockbuster, James Cameron's Avatar, and I thought that it might serve as an excellent example of how racial – racist – beliefs are interwoven into our daily lives, and exactly why I think it's so important to call them out when we see them.
Disclaimer: I haven't seen Avatar yet. I was, for a while, eagerly anticipating it, especially as I saw advance reviews – from reputable sources like Roger Ebert – excitedly calling it the best new sci-fi property in decades. But in the course of reading through various blogs and reviews, I grew increasingly uncomfortable with the film's themes, and sought out more information, hoping to be proved wrong, or at least have doubts allayed. This did not happen.
Just what are these troubling themes? Well, let's take a quick look at the narrative arc: it doesn't ruin the story to say that the film is about a race of peace- and nature-loving alien natives, who come under attack from menacing, technologically-advanced humans wanting to plunder their world. But, just as all seems lost, salvation for the natives comes from the most unlikely quarter: a human soldier who switches sides because, get this, he realizes how awesome the natives are. [Slight spoiler:] He woos their princess, out-competes their best warrior – her fiance – and takes headship of their tribes to lead them in battle against the evil imperialistic humans.
This lone hero, savior of the colored (literally) folk, is, of course, a Caucasian, Anglo-Saxon man.
In fact, all the primary Human roles are cast White, except for Latina Michelle Rodriguez, typecast as a scrappy soldier, and a single Indian-American, Dileep Rao, cast as – shocker – a scientist. The primary speaking Na'vi roles, on the other hand – the native people – are all filled by people of color, including Black, African, and Cherokee actors.
I've Heard This Story Before…
Avatar's story is, at heart, familiar. From the innocuous (Superman) to the insidious (The White Man's Burden), this metanarrative underlies much of Western thought: a community's salvation coming in the personal form of an outsider savior. Nothing is wrong with this version of the story and, in fact, it can be argued that it is derived from the Christian story, a narrative I cherish with great regard [1]. But what happens to the concept of a savior-from-outside when we write ourselves into the role of the savior? This is the root of Colonialist thought: when we begin to see ourselves as that outsider-savior figure, and see native peoples as fundamentally noble but backwards. These good-hearted but incapable (whether technologically, morally, socially, etc.) natives need someone else to map out their progress, and we do so by setting them on the path of integration into Us-ness.
This is the Colonialist story: they advance if we force ourselves on them. The twisted logic echoes the rationalizations of the overbearing boss, the abusive spouse, and even serial rapists.
Hold on, though. What I'm describing doesn't quite match what Cameron plots out in Avatar, does it? In fact, he is writing precisely the opposite kind of story: in Avatar, the literal colonizers – humans toting Science, Technology, and magnificently-rendered spaceships – are the bad guys. How is it a colonialist narrative if the protagonist turns his back on the oppressive ways of mankind and leads the Na'vi natives to victory?
Re-read that last phrase: the protagonist (who is, we are reminded, Human just like us) becomes the salvation of the native peoples.
Here, the story's thrust becomes clear: Cameron's Na'vi natives may be an exotic and attractive people, but they are still ultimately incapable, doomed without the leadership and capability of the Human outsider. And this is precisely the colonialist narrative, advanced to its next logical step. These more sophisticated works acknowledge the overt shortcomings of forced cultural conversion. But, in such cases, the reassurance that "we did it to them for their own good" is instead replaced by the more subtle triumph of seeing a character that we know is supposed to be dominant – a White, Male figure – rising to his natural place of leadership. As these stories draw near the end of their arcs, we can breathe a sigh of relief, knowing that the guy who was supposed to be the good guy, is; even if he or his people were the ones who caused the ruckus, in the end, he fixed it, atoning for his own transgressions in the process.
This is the story of white guilt, and it is a story told with increasing volume and insistence as the Eurocentric world has been brought face-to-face with the terrible legacy of the "Age of Exploration": genocide, pestilence(more), forced relocation, massive-scale theft, and more. Unable to deny the horrors inflicted by their forebears, the descendants of colonizers had to convince themselves that they could be the exception to the ancestral rule: as their fathers had destroyed lives and cultures, they would save and value them.
But What's So Wrong With That?
The problem with this is that, regardless of what the theme or internal plot rationale may be, in the end, the movie presents a White Man romancing the exotic princess and proving himself superior to the best warrior in her tribe. If we are White Men, this makes us feel good about ourselves; and if we are not, we either put ourselves in his shoes, or are forced to cast ourselves as a romantic object or inferior competitor.
In the end, Avatar still places "me" – if I understand myself to be Anglo, and Male – at the center of the story. And, in it, the oppressed native is valuable not because he is, but because I tell him that he is. If the sins of my ancestors have harmed others, whatever the damage, I am the one who has the power to set it right. Parallel arcs are traced out in a few sets of identical films: Fern Gully & The Jungle Book, where the White Male saves an exotic, magical Nature from his society's aggressive industrialization. Freedom Writers, The Blind Side, Radio, and Hardball – among many others – where an experienced, open-hearted, caring White authority figure mentors a minority kid or kids to success [2] . Films like Australia, Dances with Wolves, The Last Samurai, and The Last of the Mohicans, that all share two aspects: a White Male protagonist, and a dying, endangered culture whose future depends on him [3].
Of course, in our media, there are many stories of a person or culture in need, and not all can be traced to White Guilt. Films like The Patriot, Gladiator, Dirty Dancing, and Braveheart all share key aspects with the films listed above: a community in need, and a man who rises to the occasion. But notice two things about them: while heroes arise from within those cultures, the communities being portrayed in these films and others like them are exclusively Eurocentric, Western communities. Apparently, when the culture being portrayed is White, a cultural insider serves as a satisfactory hero. But, when the culture is not White – and instead Urban, Aboriginal, Native, or Japanese – then an outsider is needed to step in as savior. A White outsider.
At this point, I can well imagine someone saying: you're talking about the media, and the media is simply in the business of providing what sells. Since most people in the country are White, it is profitable to provide protagonists to whom a White consumer base can relate [4] . It's not about actively being a racist, but simply good business.
This objection is wrong. Is it not about race? Then name me a single film where the opposite happens, where a non-White character assimilates into a clearly White society and winds up in a position of power or leadership. I can't think of a single one. Hold on, I have thought of one: Prince Caspian, by C.S. Lewis. Take that for what you will.
So, then, apparently the interests of the White consumer demographic are so strong that they completely drown out the interests of consumers of color. This is a problem for two reasons: first, if it were to be true, it is a textbook case of tyranny of the majority, where the dominant group exercises such complete power that the interests and even well-being of the minority are completely disregarded. Second, it suggests that the media believes that White audiences are incapable of doing exactly what they demand of their minority audiences: to relate to a protagonist who is not like them.
This may be good business; but it is immoral, unethical, and dangerous. It is not racist to the level of a hate crime or muttered slur, but negative public perception nurtures bias, and bias leads, in its own inexorable way, to violence.
In the end, for whatever reason, the message being communicated is that a White person – usually a man – will be a hero, regardless of whether he finds himself in his own culture or outside it. But rarely a woman; and never a person of color.
You're Thinking Too Much.
"Come on, Jason. They're aliens, not minorities. Why can't you just watch it for what it is: fun, entertaining, light action?"
Online humor site Something Awful has an article (note: about halfway through, it gets silly. But I points 1-9 are suitably insightful) pointing out how obviously Cameron cribbed bits and pieces of native peoples for the "invented" Na'vi culture, from their "primitive" weapons to piercings, tattoos, and more. And the phonetic proximity of the two terms (Na'vi + "ti" = native) makes for either an odd coincidence, or a clever – and damning – subliminal. And if it weren't already clear enough, Cameron himself has repeatedly
drawn explicit connections between Avatar and White cultural fantasies like Dances with Wolves. He obviously wants desperately to be an auteur, producing work read as political, social, and ethnic commentary.
And, you know what, it's almost worse if this narrative has come about unintentionally. If Cameron set out to simply make the freshest, most interesting, most entertaining work that he could, and the themes of White Guilt just happened to manifest themselves in that work, this is immense justification for the post-colonialist critic. Such a scenario signals that the co-opting of other cultures has gone so far that it has ingrained itself into the grand narrative of Western culture, deeply enough that even the production of a new mythos (and there is reason to believe that Cameron hopes for an extended universe) has the fingerprints of eurocentrism and White Guilt all over it.
In Closing,
Avatar is a problem. It seems like a great piece of entertainment: eye-popping special effects (or at least, so my sister and Roger Ebert both claim), a fun ride, the event movie of the season. But, at the same time, to buy into Avatar is to perpetuate a harmful, oppressive story that silences many in favor of further empowering those who already hold power. White Men bed the alien princesses, and defeat colored alien warriors related to her (how novel), while anyone who is not a White Man… doesn't do anything, really, unless it's pertinent to the actions and viewpoint of the White Man.
And make no mistake: 20th Century Fox, James Cameron, and many others have a vested interest in our literally buying into the film. With a release not more than a week ago, the film (with a shooting & promotional budget of over 500 million $USD, the most expensive in Fox's history) has already been used to sell video games, a toy line, apparel, cross-promotional schemes, novels, and a budding franchise.
[Please comment, discuss, and share as appropriate. I am actively interested in feedback & critique.]
---
[1] Even if the Christian story is the original source of this trend, it has not itself been immune to whitewashing, with a White (if tanned) Jesus saving the colored Jews from their ignorance. The most recent and aggressively popularized portrayals of Jesus – Mel Gibson's Passion of the Christ and The Jesus Film – have seen the role of Jesus go to a Slovak-Irish American and Oxford-educated Englishman, not to mention the proliferation of decidedly Anglo, non-Semitic images of Christ. Such depictions raise few eyebrows, while portrayals of Christ as a colored man – usually Black – are still highly controversial in many Christian circles, despite African cultures and races being no more (and even perhaps less) distinct from early 1st-century Middle Eastern societies than European
analogues.
I also feel compelled, as a Christian, to mention that Jesus, in utter contrast to the narrative of cultural subversion, became (a) an insider in order to (b) redeem culture, rather than removing a fetishized culture from its context as an outsider.
[2] In this genre, there have been a few films – Akeelah and the Bee and Stand and Deliver come come to mind – that provide hope, where mentors are cast with actors of color (Laurence Fishburne and Edward James Olmos, respectively). Still problematic is the proliferation of White women in this setting; initially, it may seem to be giving prominence to a female, but ultimately it winds up simply furthering another common Western trope, that of the nurturing, caring, emotional woman in opposition to the strong, aggressive, physical man.
[3] In all of these works, I notice a strong emphasis on the uniformly White outsider protagonist being termed the Last or the Best. This hints at a quasi-Hegelian progression, where a raw and basic culture (Native tribes, Samurai ways, Nature itself) gives birth to an advanced, more-evolved organism: the White man.
[4] This is, by the way, not a justifiable argument. Increasing amounts of data are available that may indicate (has this work been done?) that upper-class White consumers, while having more disposable income, actually spend less of their available leisure resources on purchasing entertainment than other
demographics.